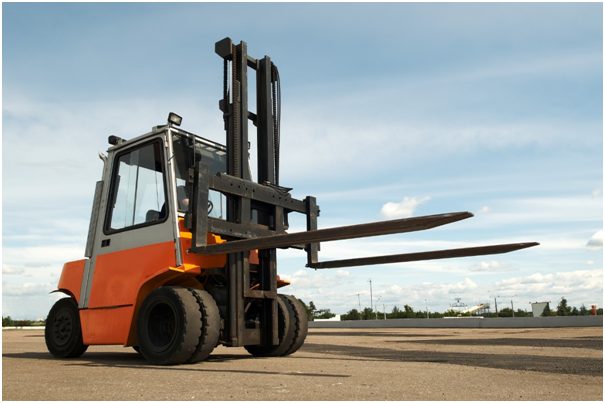 How do you shop for a forklift? It's something that often confuses first-time buyers, since there are so many different sizes, brands, and options available.
A forklift is an essential tool for many businesses, but you need to be sure to purchase the right one for your needs. Whether you operate a warehouse, recycling facility, or a retail business, the right forklift allows you to move and lift even the heaviest of items with ease.
If you're new to shopping for forklifts, we can help. Keep reading to find ten things you need to know before you make your first purchase.
Start By Working Out Your Lift Requirements
When you're buying a forklift, first think about its intended purpose—what are you going to use it for?
This matters because forklifts can lift up to a certain amount of weight, with larger forklifts capable of handling more. If you purchase a forklift that can't lift as much as you need it to, you risk serious accidents or damage to your new forklift.
Generally, the heavier the forklift can lift, the more it will cost.
Research Forklift Brands
Next, spend some time researching forklift brands. There are plenty of popular options, like Princeton forklifts, so look at what each brand can offer.
One tip, when thinking about brands, is to keep in mind that your forklift will need regular servicing. Make sure there's a mechanic nearby who has expert knowledge on the brand you're thinking of buying, so you know that you can help when needed.
Find a Reliable Dealer
It pays to find the right forklift dealer when you're getting ready to buy. Look for a dealership with a reputation for selling high-quality products, with a strong record of customer service.
Reading reviews can help, but you can also ask other business owners where they've purchased their forklifts from—word of mouth can be one of the best ways to find the right dealership.
The right dealership should be knowledgeable, friendly, and should take the time to answer all of your questions—without pressuring you into making a purchase.
Decide If You Want to Purchase New or Used
Another big decision to think about is buying new versus used. New forklifts are going to be modern, high-tech, and in pristine condition—but they can be costly.
Old forklifts are generally cheaper, but have a higher risk of something going wrong. That being said, used forklifts should always be sold with a warranty and should have undergone a thorough inspection before being sold, so the buyers know they're safe.
Work Out What Type of Tires You Need
Have you thought about forklift tires? The type of tires you need generally depends on where you'll be using your forklift.
For indoor use, cushion tires work well, since they're inexpensive and can help your forklift perform tight turns. For outdoor use, you might want solid pneumatic tires—they are stronger and won't pop when driving across gravel or rough surfaces.
Ensure All Staff Are Properly Trained in Operation
Keep in mind that all staff that will use the new forklift need to undergo proper training—not just anyone can drive them.
The Occupational Safety & Health Administration requires drivers to have a license to operate a powered industrial truck, such as a forklift.
Before your new forklift comes to your workplace, ensure all staff have completed the required training.
Work Out Your Ceiling Height Before Buying
Seems obvious, but it's an easy mistake to make—work out your ceiling height before buying a forklift.
If your forklift is higher than the ceiling of your warehouse, you're going to have a big problem!
Calculate your maximum height and then talk to your dealership, as they can recommend the right product for your needs.
Don't Buy on Price Alone
Another common forklift shopping mistake is buying on price alone. While it might seem smart to purchase the cheapest forklift, is that really the best one for your needs?
Even if your business is small now, think about how it might expand in the future. You don't want to have to replace your forklift in several years, so buy one that can adapt as your company grows.
Be Sure to Test Drive Before You Buy
Would you buy a car without test driving it? Probably not, so don't buy a forklift before driving it!
A test drive will let you work out if it's comfortable for drivers, easy to use, and appropriate for your needs.
Add On a Maintenance Plan
Another thing to know when buying a forklift—it helps to add on a maintenance plan. While this might seem like an additional expense, you'll need to service your forklift anyway, so you can often save money by adding on a servicing plan when you purchase.
Or, see if your dealership offers any free servicing after purchase, which is sometimes offered as an incentive for buyers.
Shop for Forklifts With These Tips
When shopping for forklifts, the above tips should help you find the right model, whether you're brand-new to forklifts or an experienced user.
They're an investment for your business, so it pays to take your time and not rush into anything—after some planning, research, and thought, you're sure to find the right forklift for your company and your budget.
Get started today by doing more research into the types of forklifts available, then visit your local dealership to learn more.
Did you enjoy this article? If so, please keep reading to find more informative content.