A lot of planning and designs selection is required while constructing a kitchen at home. From kitchen cabinets to lighting and décor, everything comes under the planning scanner when you plan for renovating or building a new kitchen.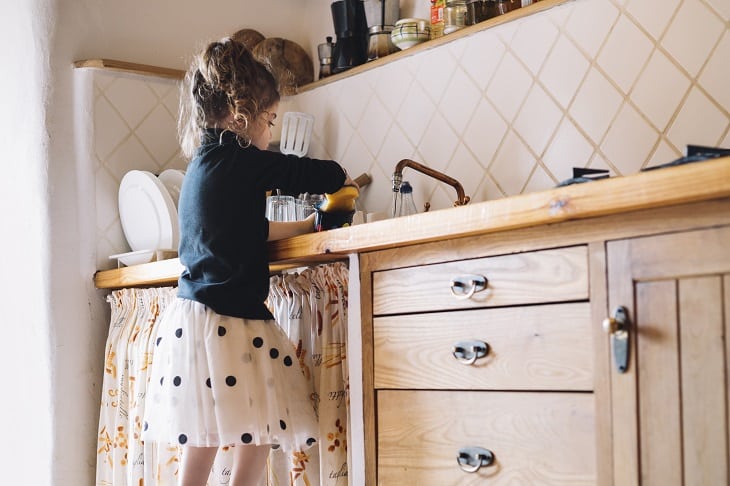 You have come across many cabinet designs that you have love and wanted to incorporate in your kitchen. But before finalizing it, you should know the different types of kitchen cabinets that might help you to choose a much better option for your pantry.
Below are some different types of kitchen cabinets that you'll love:
SHAKER CABINETS:
Shaker cabinets are five-piece cabinets which are very common nowadays. They are found in almost every kitchen. It consists of four pieces frame, a flat panel and single flat centre panel. It gives a classic look to your kitchen that's why shaker cabinets are in trend. They are usually made of American wood of high quality. Wood that is commonly used in American wood cabinets is cherry, maple, hickory, and quartersawn oak.
LOUVRED CABINETS:
Louvred cabinets cost higher. It is made of heavy wood planks which are usually found in making indoors and windows. Louvred cabinets add a unique picture to your kitchen.
These unique cabinets require a proper ventilation system because they have spaces between each slat. Louvred cabinets are useful in making doors to a cabinet and make sure these are not used as pantry cabinet or as a drying cabinet in a laundry.
SLAB CABINETS:
The appearance of the slab cabinets is similar to the flat panel cabinets. It has hard lines which add a stylish look in it. Slab cabinets can be used in any kitchen, contemporary or modern. Slab cabinet doors do not have any framework, they merely a solid slabs of wooden material.
These are less expensive and have minimum designs.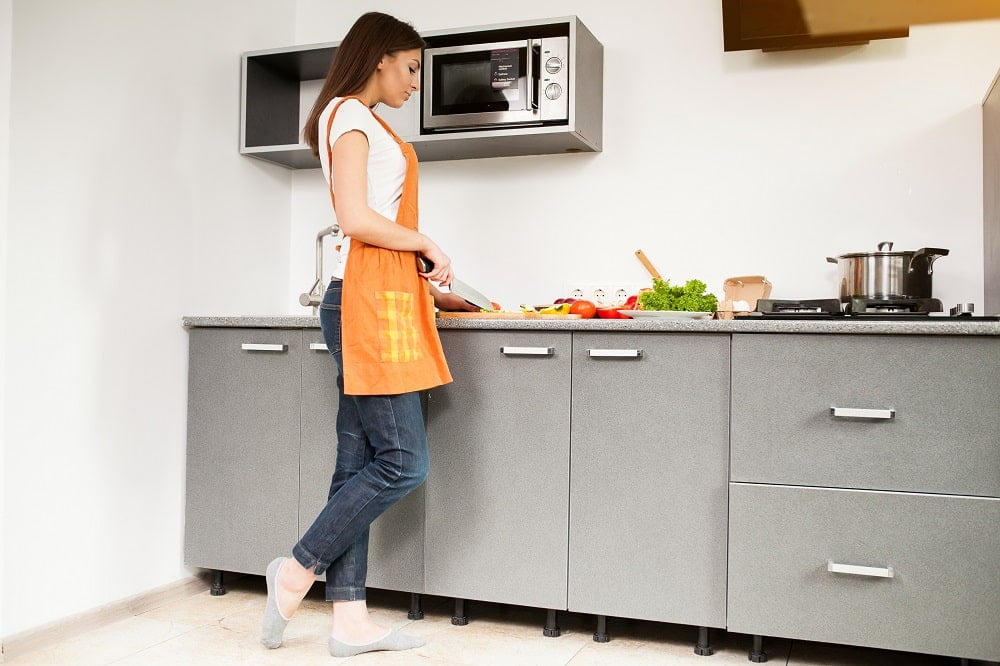 INSET CABINETS:
Inset cabinets are inset doors that are set inside the frame. These are typical cabinets. They are used to give the regal and smart look to your kitchen.
Also Read: Door Designs
While making the inset kitchen cabinets, precise measurements are taken of the wood to make it fit in the frame.
Inset cabinets and doors are the most expensive, but they give a classic look and lasts for longer time.
DISTRESSED CABINETS:
Distress cabinets give your kitchen an antique look with doors and drawers. These cabinets come in different styles. You can mould these cabinets in any form you love with the help of distressing techniques.
Also Read: Wooden Furniture
The cost of distress cabinets depends on the distressing technique used to build the cabinets and drawers—almost 15% to 20% price increases will be there as per the work done.
BEADBOARD CABINETS:
Beadboard cabinets are vertical planks rowed with ridges known as "beads". These beads are almost present in each blank. The bead boards give a dynamic look and are different from other types of a cabinets design. These beads give the cabinet door texture to the blank spaces in the frame and provide the farmhouse or cottage-like kitchen look.
Beadboard cabinets look perfect, but these styles are hard to clean, and cracks cannot be quickly filled.
Closing Thoughts- So, if you are planning for giving a modular look to your kitchen, visit the shops and search for different design and types of kitchen cabinets available. Choose the best suitable design for your kitchen according to your budget.