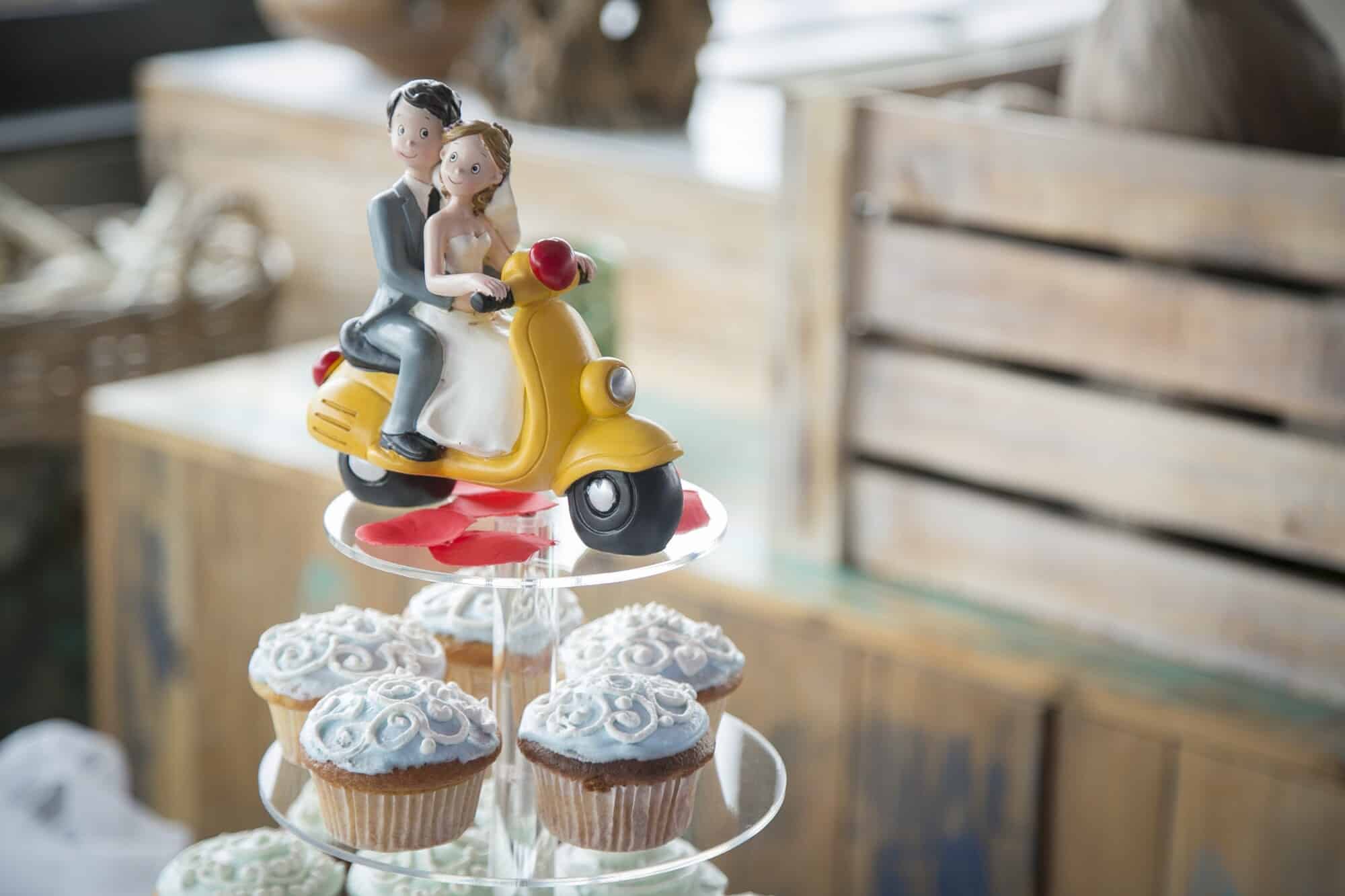 Move aside, elaborate cakes! We're living in the age where cupcakes reign supreme, thanks to shows like The Great Cupcake Rush and the rise in independent cupcakeries.
Cupcakes are becoming one of the leading pastries in the event industry because they're versatile, attractive, and most importantly, delicious. The question is, how do you display cupcakes at any event so that they become total show-stoppers?
There is one way to display cupcakes that will always take your breath away: the cupcake tower. Building a cupcake tower is an easy and fun way to show off these delectable treats and create a gorgeous focal point on any dessert table.
How do you build your very own cupcake tower? Keep reading to find out everything you need to know.
Step 1: Pick Your Flavors
One of the reasons why more and more event planners are flocking to cupcakes is that they allow for a wider range of flavor combinations than your traditional cake. Because you can make or order so many different flavors, you don't have to deal with the pressure of settling on one flavor that will appeal to every guest.
If you're going to be ordering your cupcakes from a local cupcakery, the best place to start with this process is a tasting. Schedule your tasting so that you can find out first-hand not only the flavors the cupcakery offers, but which of their cupcakes really seem to shine.
We recommend picking at least two flavors for your cupcake tower. That being said, you might find that three or four is the sweet spot. Going above four can get a little bit tricky because you want to make sure that no one misses the opportunity to try the cupcake they have their eye on!
Step 2: Choose an Amount (Hint: They Don't All Have to Fit on Your Cupcake Tower)
Think about how many cupcakes you want to bring to your event. As long as you are working with a caterer, event planner, or another third party who can commit to restocking the tower, they don't all have to fit at once.
It's not always easy to determine how many cupcakes you should bring to an event. The problem is that some of your guests may be major sweet tooths who will want to go back for seconds while some may not dive into the dessert table at all.
First, think about how many other types of dessert foods you're going to serve at your event. If cupcakes aren't the only option, ordering one cupcake per guest is totally fine. If the cupcake tower is the sole provider of sugar, spice, and everything nice, multiply your guest list by 1.5 and this will give you an idea of how many cupcakes you should bring.
Step 3: Decide How Tall You Want Your Cupcake Tower to Be
Cupcake towers come in all shapes and sizes! Short, squat cupcake "towers" may not be very towering, but they can make a nice addition to a simple dessert spread. However, if you're looking for something that will really draw the eye, you're going to want to go for a cupcake tower that is on the taller side.
You can always attempt to go DIY with the stand for your cupcake tower. However, as cupcakes rise in popularity, you're going to find more and more cupcake tower stands on the market that will fulfill your needs. One of our absolute favorite cupcake tower stands available right now is the Smart Baker round cupcake stand, which can hold 70-90 standard-sized cupcakes.
Step 4: Think About Your Theme
A cupcake tower isn't just a convenient way to serve up these little pastries. They're also an opportunity to incorporate your theme into the menu!
Adding decorations to your cupcake tower is simple. Depending on the size and shape of your cupcake stand, you can either add decorations to the cupcakes, themselves, or you can decorate the actual stand.
For example, if you're planning a spring garden-themed wedding, adding edible flowers to the tops of your cupcakes is a nice way to bring that theme to life. Alternatively, you can fill in some of the empty spaces on the cupcake tower with flowers or greenery. You can also wrap the base of the stand with vining greens for a lush, natural feel.
Step 5: Finalize Your Cupcake Tower Arrangement
Once you've completed the first four steps, it's time to finalize your cupcake tower arrangement. If you're putting more than one kind of cupcake on your cupcake tower, this is the time to decide how they should be organized.
The simplest way to organize a multi-flavor cupcake tower is to devout each tier to a specific flavor. If you're working with two flavors, you can alternate each tier to create a nice visual pattern.
It may be tempting to mix up the cupcakes so that each tier displays a variety, but be prepared to answer questions if you do! Guests will want to know what kind of cupcake they're about to eat, and if there isn't a clear organization to your cupcake tower, they may not know what's what.
Create the Ultimate Show-Stopper With Your Very Own Cupcake Tower
Cupcakes are making waves in the event planning industry, and we couldn't be happier. Cupcakes are a gorgeous, versatile, and yummy addition to any dessert table. With a cupcake tower, you can make your cupcakes the focal point of the table and the show-stopper of the day.
Are you looking for even more ways to spice up your food game? From recipes to party-planning tips, we've got you covered. Head over to our food section and feast your eyes on all sorts of foodie goodness.