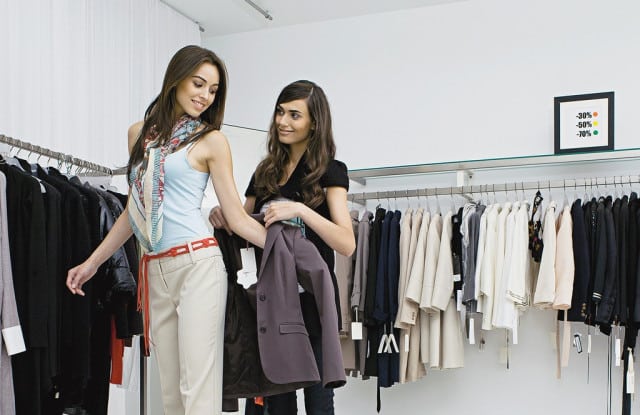 Here are the five types of demanding customers you may encounter in the future, how to effectively help them solve their problems.
No matter how good your customer service is, you can't please people every time. There can always be customers with high expectations or after a hard day. Rather than hoping you don't have these customers, you should learn how to navigate the situation in a way that makes everyone happy when interacting with them.
Here are the five types of demanding customers you may encounter in the future, how to effectively help them solve their problems.
Also Read: How to Boost Foot Traffic in your Retail Store?
Aggressive Mrs. Kim Sumi
Situation Description: Ms. Kim Soo-mi is on vacation with her family. She was upset to see that the deluxe room she booked had 1 large bed instead of 2 small beds. Kim Soo-mi booked a two-bed room for her daughter, who likes to sleep with her, and for her son, who likes to sleep alone.
She raised her voice and protested to the staff. Ms. Kim Soo-mi, tired of traveling, does not want to hear the explanation from the hotel manager. What she wants now is to express how angry she is.
How to respond: No matter who's fault, Mrs. Kim Soo-mi is not ready to hear. Don't react to her words that are intensifying. Things can get worse. Understand why she is angry, and wait for her to regain her composure. When her anger subsides, apologize and offer a solution. Just because you are hurt by a customer's words, there should never be a situation that does not provide adequate support.
Minsu without patience
Situation description: Minsu, like other clients, doesn't like to wait. He tried on sneakers and ordered a larger size because it was too small. As it was the weekend, there were many customers asking for help from the staff. Minsu doesn't want to wait for his turn to get help. I just want to get my shoes out.
How to respond: All customers deserve rapid support. Just because you have lost your patience, you can't ignore the order and apply first. In this case, you should do your best to explain why it is not being processed quickly. And we must do our best to support customers as quickly as possible while helping them be patient. If possible, let your less busy colleagues help you.
Sook-hee without words
Situation description: Sook-hee stopped by the beauty salon. When the stylist asks what style she wants, Sook-hee vaguely asks for a little trimming and dyeing.
How to respond: Customers like Sook-hee don't know they are answering vaguely. This type of customer knows what they want, but they go into detail and don't ask for what they want. If a customer of the same type as Suk-hee doesn't seem to give you detailed information, you should ask more specifically.
Ask specific questions such as what color you want to dye, how short will your hair be cut, etc. by showing a magazine or catalog. Let me know how a slight difference can make a difference to her hairstyle. Since Sook-hee came to the beauty salon, she would expect her appearance to change significantly. Manage these expectations so that you don't have a potentially uncomfortable situation for your customers.
Jungnam complaining
Situation description: Jeong Nam chose fresh mushroom soup from the menu. The food I ordered came out and it tasted similar to the instant soup.
Disappointed, he called the waiter and asked him to explain why it wasn't'fresh' as ​​the name on the menu. In addition, Jung Nam also discovered that the glass had stains. So I told the waiter that I wanted to talk to the restaurant manager.
What to do: Instant soup may have been given instead of fresh mushrooms. If not, Jeongnam's taste may be a little strange. Either way, the best way to get out of an uncomfortable situation with each other is to apologize, not an excuse.
If possible, try to resolve customer complaints at once. That way, you can serve the needs of dissatisfied customers without disturbing other customers. If the customer is still not satisfied, suggest a solution before asking the manager for help. For example, you can recommend another soup, or you can make an offer such as not paying the price for the soup you ordered.
A pretending young character
Situation description: Youngja is trying out a cosmetic sample at a cosmetic store. To assist you, a beauty consultant will come to you and help you choose a shade that will better match your skin. However, the spirit is reluctant to get help, saying he knows his skin best.
How to respond: Boost your confidence by saying something like "Oh, you use this color". And let English know you have other options. If Youngja argues that her choice is right and the beauty consultant's suggestion is wrong, leave it alone. Beauty consultants have done their job of giving advice. Whether or not to accept this is up to the spirit person.
There are always difficult customers. Great customer service responds well to these customers. Even if you have a bad day and face a customer who feels bad, you should always try to empathize. Have you ever met the five types of customers mentioned earlier? Tell us about your experience in how you responded to these customers.