Planning on joining the food serving industry? Already have your hospitality business but want to upgrade? Whichever your situation, the strategy to ensure growth, as well as secure the future, is to invest in top-notch equipment. You may find some pieces to be pricy initially, however, long term they would more than pay off.
Specialized hospitality automation is a must if you want to increase productivity and cut down labour at the same time, without affecting the taste and flavor of your foods that help you stand out from the competition. Since there's an array of food production equipment differing in designs, it's necessary to consider certain crucial aspects when choosing what you want and need.

The Quality of the Equipment
It goes without saying first and foremost you ought to start the planning and purchasing process by choosing the machinery based on its quality. It's a hefty investment so you need to make sure you spend your money on something reliable. Ever heard of the old quote: "Buy cheap, buy twice"?
It's true because saving up initially won't save you from unexpected costs later on when you end up with various types of repairs and replacements. So, while the idea of purchasing secondhand equipment might seem appealing, especially if you have a rather limited budget, to begin with, it may not be wise in the long run. In other words, it's best to stick to high-end food production equipment!
You can't always be in the know-how an old piece was used, whether it was broken and repaired properly, which isn't the case with new machines from a credible manufacturer and supplier. Hence the necessity to carefully go over the options, check for flaws, warranty, and if shopping from an online supplier see if you could get a hands-on experience by testing the food automation.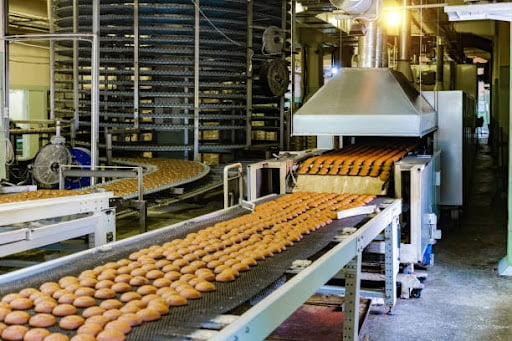 Advanced designs, such as the handy commercial food processor, offered by reputable brands are also created to be eco-friendly so purchasing one quality type of machinery can help you cut down the water consumption throughout your business operation. All this while also lowering your business's environmental impact and your bills. Inspect everything down to the smallest detail, leaving nothing to chance, and you'd count on a successful purchase!
The Price of the Equipment
As mentioned, costs can be a tricky part of the hospitality business equipping process. You can't choose a low price at the expense of quality, but if you're short on money, to begin with, you'd have to simplify things. Start by defining the budget, and when you have the limit in mind you can decide on which of the machinery is essential, which you can't do without, and which you can purchase in the future.
Since there's a huge range of useful commercial food equipment, you could look for designs that offer various features. For instance, the food processor is a handy piece because it's fitted with different attachments, from dough hooks and shredding discs, to blade knives, pressure cooking and cooling so it can take care of different types of food prep and tasks.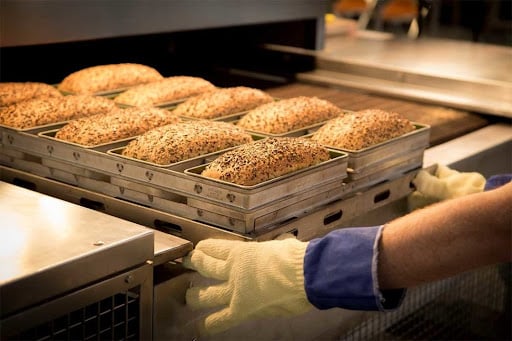 Whatever you have on the menu, be it baked goods or pizzas, ice cream or chocolates, sauces or dairy products, you can rest assured it would provide you with the quick and consistent results you require for the business. These benefits are offered both for low and high-volume operations!
The Financing of the Equipment
If you want to overcome competition and attract clients, it's no secret you're going to have to spend money. Opening up and running a bakery, patisserie, or commercial kitchen is expensive – there's no doubt about it, and one of the biggest investments includes state-of-the-art food production equipment.
What's one to do when there's not enough budget to back up the purchases, and buying old equipment isn't an option? Check for food financing solutions! The best thing is you don't necessarily have to seek help from a bank.
Some trusted suppliers can assist you with the investment and longevity of your business. How? It's pretty simple – by getting in touch with respected lenders who have years of experience in the industry and can give you the best finance solution tailored to your needs.
The Size of the Equipment
Not less important than the previous aspects we've covered, you can't choose even a single piece of food machine without first considering the kitchen's layout. An efficient layout is about fitting in all the essential food equipment without affecting its proper operation, cleanliness, and maintenance.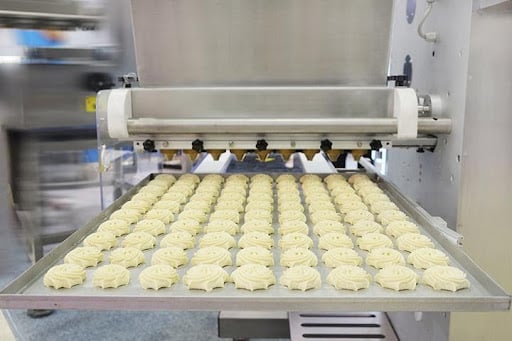 This being said, when shopping you'd have to pay attention to the size of each and every piece you choose to buy. Don't forget to measure up your workspace too, since it's of utmost importance, and if you can't afford to hire a kitchen planner, you may want to get help from an app created for easy planning. In case the kitchen is on the smaller side, you could focus on getting multipurpose appliances that have various features and tools in one design.
The Ease of Use and Maintenance of the Equipment
When buying commercial food machinery that you plan on using every day, you have to be certain it's got a design that's easy to use. It would be of no use to have the most advanced piece with the most complex of operations unless it's user-friendly. The more complex, the bigger the need for extensive staff training. In addition to looking into the features, it's your responsibility to check ergonomics as well as storage options.
If you aren't able to personally test the equipment, then find out as much information as you can and watch the manufacturer's videos. This includes staying attentive to the ease of cleanliness and maintenance. When you acquire a multipurpose piece with all the different attachments and tools, you need to be in the know whether they're easy to remove, clean and attach.
More in terms of cleanliness, depending on the material the machinery is made from, you ought to get the suitable cleaning products to have the peace of mind neither you nor your staff would damage it in any way. Don't forget to also create a daily, monthly, and weekly cleaning schedule to keep the bacteria and pests away.
The Supplier of the Equipment
Finding trustworthy suppliers is imperative because you need to rely on people who won't sell something just for the sake of selling but rather advise you on the best equipment for the business. They're also the ones who would be of assistance in need of maintenance and repair services.