Today, we are going to share 7 ways to decorate your walls. Let's surprise every guest with an original and creative display.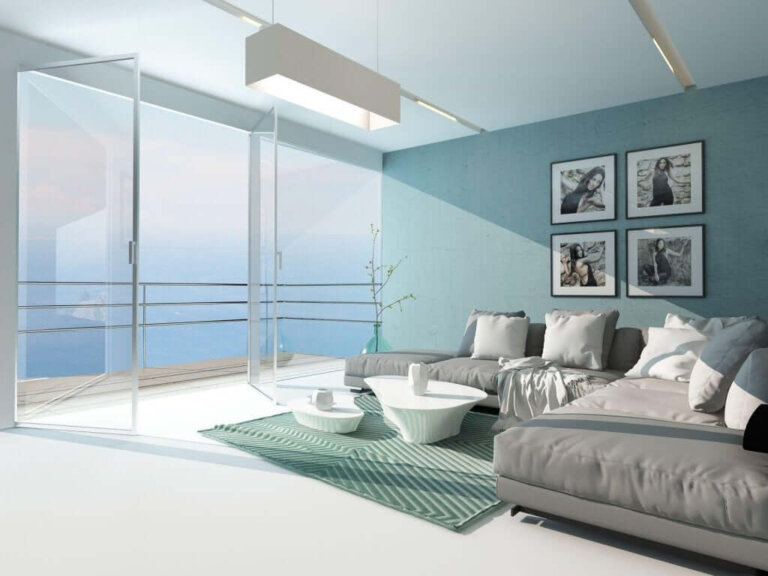 Decorating the walls in your home can be fun, simple, inexpensive, and creative. You don't have to spend a lot of money to decorate the walls, and the changes made to the decor will make the room look attractive. Let 's throw away the classic baroque style and discover the 7 best ideas for decorating your walls !
7 ideas to decorate your walls
1. Stone
You can check various shapes and sizes. Just choose the one you like best and follow these steps.
Choose only one wall to decorate. If you choose two or more, the room will look too full.
Apply glue or cement to the wall.
This should be done for each zone.
Raise the stone and wait for it to dry.
You may need to cut or polish the ends.
2. Pictures and lighting
It's a popular method now and makes dark corners of the room look impressive. Turn on the light to highlight the picture.
The best part is that you can choose your favorite photos of loved ones, special moments or places you visit . Let your imagination run wild.
Tool
Black and white photos of various sizes
Wooden clothespins
Crude string
Dried leaves
light
nail
How to make
First, choose a wall on which to place all the photos.
Nail the wall where you want to start decorating (it's good to start from above).
Tie the string to the nail.
Continue to nail the wall and tie the string to the nail.
Hang the photos with clothespins along the string.
Finally, place the lights and dried leaves and finish.
3. wooden box
It's the perfect way to make your walls look 3D. You can choose the size and color you want and arrange the boxes as you like. Here are some ideas for decorating using boxes.
White box of the same size
Cubes or boxes of various shapes or sizes painted in bright colors
Vintage style with antique objects inside
Brown or white painted boxes placed side by side
Pink or blue cubes with painted toys for childcare facilities
4. Plant-covered walls
It is a technique for decorating walls with plants . It is suitable for urban interiors that require a touch of nature.
Advantages
Plants absorb contaminated dust from the surrounding environment.
Offers greater biodiversity.
Lower the temperature by 2 degrees in the summer.
We pursue well-being.
Creating this mini garden itself is also fun.
how to make
They can be installed one by one on a cabinet-type shelf.
Another idea is to place small potted plants along the wall.
It can also be decorated with vines.
5. Adhesive tape
You can find tape that is safe for walls in many stores. They come in a variety of shapes and colors, and there are many types of designs to choose from.
The horizontal stripes can be pasted in some areas or along the entire wall.
Geometric design triangle or rhombus
You can make various shapes, numbers, or symbols with tape.
6. Stencil design
Stencil is a traditional technique using a template. This makes it really easy to create beautiful designs. You probably won't use it in front of the wall. However, you are free to use your imagination and use the stencil technique however you like.
tool
Paint
1 pair of scissors
Designed paper
Acetate paper for tracing
Small paint roller or brush
How to Make
First, print or follow along with the designed paper.
Place on tracing acetate paper and draw along. You can choose the shape and color you want.
Cut out the design with scissors.
Stick to the wall
Paint with a paint roller or brush.
Finally, the stencil is removed.
7. Niche (niche room)
This technique has been popular with making holes in the walls . You can make more than one symmetrical hole. Niches make the walls look really different.
You may need help to make the hole. You can decorate the holes however you like, and you can even place ornaments, books, portraits, and more on the wall.
Installing lighting can create even more amazing effects.
It's worth mentioning that changing walls can give your home an accent, improve mood, health, and even make you well-being. Try these decorations and make the most of your space!