The importance of preparing business documentation cannot be overemphasized. The company needs to have a good record of all its transactions, contracts, and agreements with other parties.
This is because these documents will provide vital information about how the company was started, how it grew, and how it operates currently. It also provides information on how much money was invested in various projects and what returns were made on those investments.
Businesses need to keep records of their financial transactions for both past and current years. The management team uses these records to make decisions on how to run the business more efficiently and effectively.
According to Kurv Business, documentation is also very important when it comes to accounting and bookkeeping purposes. Financial statements such as balance sheets, income statements, and cash flow statements are prepared based on these documents. These documents can also be used as evidence in court if there is any dispute between two parties over some transaction or contract violation or something similar.
This article will check out the best tools that can help you prepare and manage your business documents. So, without any further ado, let's get through.
PDF Combiner
The online PDF combiner can assist you in combining multiple PDF documents into a single file. This is a very useful feature, as it helps in reducing manual efforts and also saves time and money.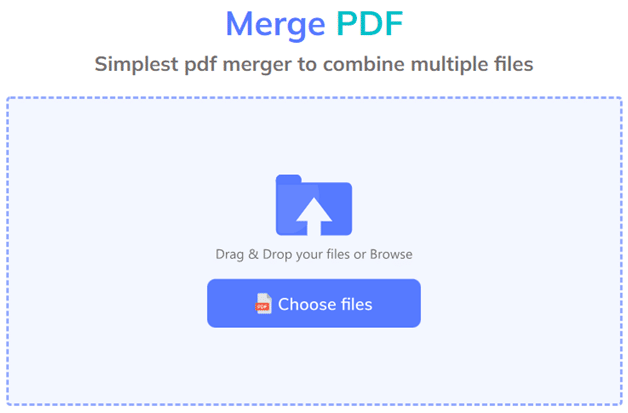 How an online PDF combiner tool can help with business documentation?
Businesses can benefit from this online tool in many ways. For example, if you have multiple customers who want to know about your products or services, you can create an informative brochure that includes all the information about your products and services in a single PDF document. You can also create a catalog of your products and services in a single document and send it out to potential clients.
Similarly, suppose there are multiple pages of information that need to be sent to someone via email. In that case, you can use this online tool to merge them into one single file so that it becomes easier for them to read through them without having to click on each page individually.
Another benefit of using this tool is that it allows users to merge multiple files into one single document without losing quality in the content or formatting. This is because it uses advanced technologies to merge PDFs easily without any loss of information or quality.
SliQ Tools
Business documentations are the backbone of any business, and it is very important to have them in place. However, with so much work to do in a day, it becomes very difficult to manage everything.
To help you manage your business documentation effectively, SliQ tools have come up with a solution that will help you with all your documentation needs.
SliQ tools offer Business Document Management tools that help you manage all your business documents in one centralized location.
It comes with features like:
Generating professional invoices and quotes
Send reminders and statements
Record expenses and bills
Document management
Workflow management
Tracking arrears
Document reviewing
A dedicated document management system that helps you store and organize your files in one place so you can easily find them again later.
A shared online folder allows team members to access the same set of documents from anywhere they are working. You can also share individual files with other users or groups of users.
A search tool lets you find any file using keywords and other search criteria. The SliQ tools also allow you to use Boolean operators (AND/OR/NOT) to narrow your search results even more.
An email address for each user where all emails sent by other users will be delivered directly into their inboxes. You can even create additional email addresses for different departments within your organization if desired.
Minutes IO
Minutes IO is a web tool that makes it easy to create and share meeting minutes in Google Docs, Dropbox, Evernote, etc. Minutes IO is perfect for teams who want to save time by having fewer meetings and more actionable decisions. The tool is designed with simplicity, allowing you to spend less time preparing minutes and more time on the important stuff.
How Minutes IO can help with preparing business documentation:
Minutes IO will help you bring clarity to your documentation process. As a result, employees will be able to understand the progress of a project much better and its risks and opportunities. The following are some benefits that this particular tool offers:
Take minutes right away during important meetings
Access your meetings offline even when your device is not connected to the internet
Use custom logos to add branding impact to your meeting minutes
Use practical hotkeys to have a fumble-free experience
Send out all of your meeting minutes after the meeting is over
Tettra
Are you tired of answering questions raised by your team members? If yes, then tettra is the way to go.
Tettra is a very simple yet powerful document management solution for businesses. It can help you prepare business documentation, particularly for internal use, but it can also be used for other purposes.
Tettra is a cloud-based solution that runs on the Google Cloud Platform. It's a great fit for businesses or freelancers who want to automate their document management processes and save time on manual work.
The platform provides you with a system to store answers to repetitive questions and reuse them when a need arises. Mostly, they are used for internal purposes when your staff wants to know about something within the company.
Scribe
The process of preparing business documentation can be a time-consuming and tedious task. With the help of Scribe, you can save a lot of time and effort by writing your business SOPs in one place and then sharing them with the relevant stakeholders.
Important features
Here are some of the features that can help you with business documentation:
Shared workspace
In Scribe, all team members have access to the same shared workspace where they can collaborate on projects. This allows them to review each other's work in real-time, see changes as they happen and make edits as needed.
Document version control
Each time someone makes changes to a document in Scribe, it creates a new version that is associated with that particular version history. This helps ensure that any changes made by team members are easily tracked, so there's no confusion about who did what when or which version is the most recent one.
Document approval process
With the approval process feature in Scribe, users can create workflow rules to automatically notify people when their documents are ready for review by specific users or teams within an organization. Once approved, documents move into production automatically without any manual intervention required.