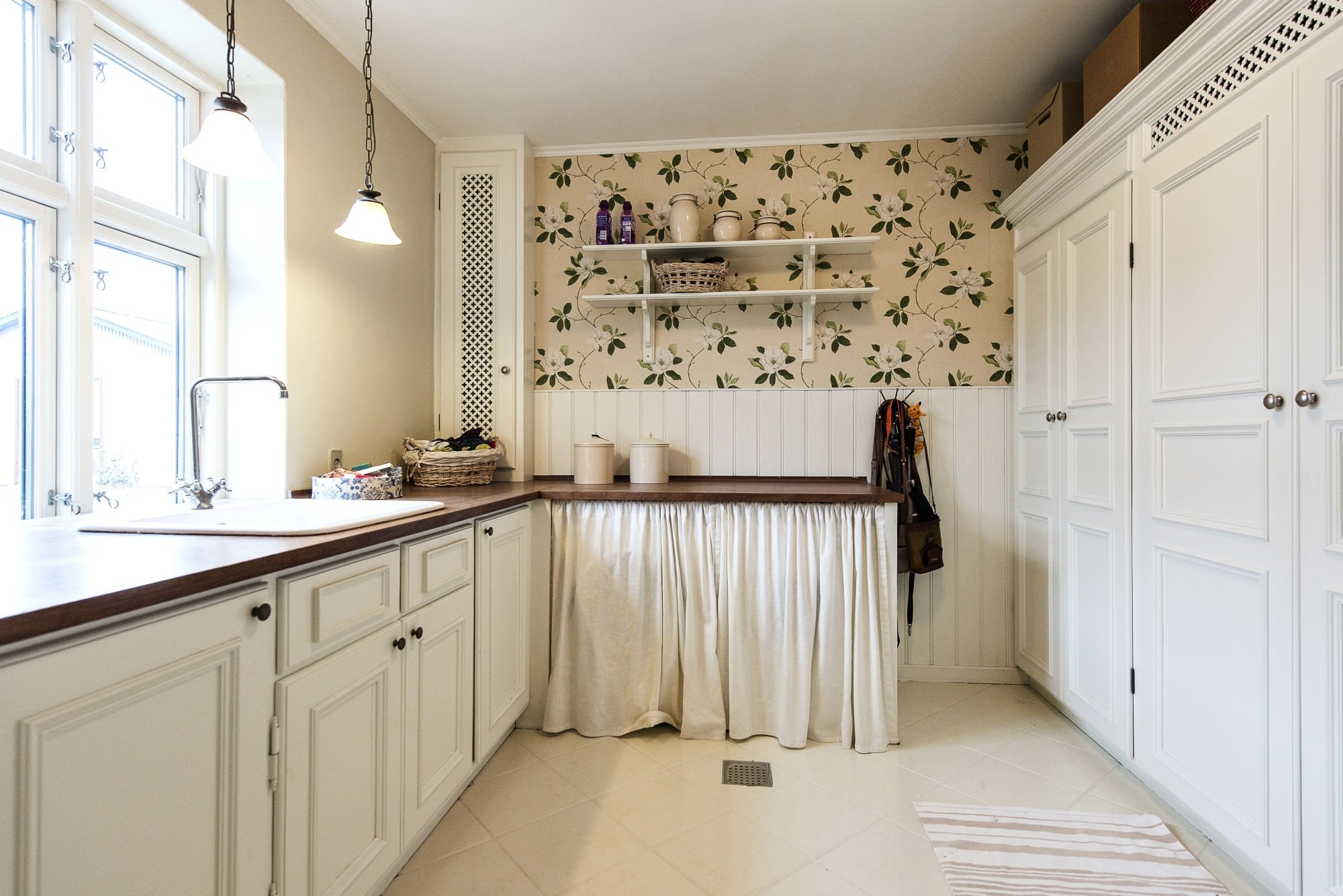 Are you planning on renovating your kitchen soon? This is a fun and exciting time but picking out which cabinets you like best can be a bit daunting. Luckily, we have put together a helpful step-by-step guide that can aid you in this process.
Keep reading to learn how to choose kitchen cabinets that you will enjoy for many years to come.
Choose a Door Profile First
One of the first decisions you will have to make when choosing cabinets is what type of cabinet door profile you like the most. This design element is the most visible aspect of your kitchen and can really set the tone for the rest of the room.
There are four styles that are the most popular. Slab, recessed miter, raised arch, and recessed square. Not only do the styles affect the cabinet doors but they will also impact how the drawer fronts will look as well.
If you are looking for a traditional style kitchen, the raised arch style has that classic feel that will last for years to come. Recessed miter and recessed square (also known as Shaker) has more of a farmhouse feel with nice clean, square lines and sharp edges.
Determine Favorite Cabinet Door Style
Once you have determined what type of profile suits you best, you can now choose which style of cabinets for your kitchen work best. Generally, when doing a kitchen remodel you probably have a budget in place.
Using the parameters of your budget will help you narrow down which type of door style is within your range. Once you have the types of door styles that fit your budget you can make your choice a lot easier.
When looking at the door samples, choose your top three or four styles that you like best, and take a picture of each one. You can see here for plenty of options that will fit into your price range.
Using these pictures, return home and visualize how the doors would look in your space. Keep in mind what type of countertop, plumbing, and light fixtures you are planning on choosing to finish the look.
Pick Out Color and Wood Type
These days there is a variety of different wood types and kitchen cabinet colors to choose between. If you are looking for a more rustic feel, choose a knotty wood such as oak. This is a perfect choice if you are redesigning and want a farmhouse style.
If you would like more of a modern feel, and a wood that has a tighter grain, cherry or maple is a great choice.
If you are looking for a timeless feel, white cabinets are a great choice. White is always a great way to brighten up your space and they can easily go with any style that you choose.
If you are looking to brighten things up in your kitchen you don't have to stick with white. You can choose blue for a fun accent color while adding a calming effect. Gray cabinets are a great neutral color that can help add a feeling of coolness to your space.
Depending on which shade of blue or gray you choose you can make your kitchen feel either classic or contemporary.
Also Read: Wooden Furniture and Its Durability
Make Function Work for You
Now that you have chosen which cabinet style and colors you want in your kitchen you can determine what features you want. If you are doing a full kitchen remodel, it is time to revamp the old layout that you had prior.
Classic kitchens have top cabinets, base cabinets, and some drawers. Now you can add as many drawers, pull-out shelves, or lazy susans that work best for you. Instead of stacking your pots and pans in a base cabinet, you can add a three-tiered drawer system that fits all your pots and lids in an easily accessible pull-out drawer.
If you love to cook with different spices, you can add a pull-out spice rack which not only looks great but makes cooking a breeze. With all your spices organized nicely, you can also free up some much-needed cabinet space.
When deciding which organizational features you would like in your new kitchen you should consider how you use your current setup. What aspects do you love, which do you hate, and how can you see it changing as your family grows.
Maximize the Efficiency of Your Space
Most people who do a kitchen remodel are working with their current kitchen's existing parameters. If you are unable to knock a wall down or extend your cabinet space, then you have to work with the space you already have.
This means that you have to get the maximum amount of efficiency that you can when planning your new layout. A great place to create a lot of efficient cabinetry is on your kitchen island. This is a great place for you to add a prep sink for when you are cutting up vegetables or preparing a dish for the oven.
If you don't have a lot of pantry space, you can add some pull-out shelves to store your canned goods or baking items. This could also be a great space for your dishes or even a wine cooler. The possibilities are endless for you to be able to get the most of your space.
Also Read: 5 Essential Tips For Kitchen Renovations
Learn More About How to Choose Kitchen Cabinets Today
When wondering how to choose kitchen cabinets for your new kitchen to remodel, the best way to start is by determining which profile suits you best. Then you can choose which door style within that profile fits not only your budget but your aesthetic.
Next, determine which type of wood grain and color fits your design needs. A higher grain style wood works best for rustic, farmhouse kitchens while a tighter grain such as cherry or maple is best for a more modern style.
Lastly, be sure to make the most out of the function and efficiency in your space by adding new storage features that can grow with you and your family.
If you would like more household tips or information be sure to visit our website daily!