Are you a student or an employee who deals with loads and loads of documents every day? Well, you might have been hassled quite a few times before with Portable Document Format (or PDF) files that have no page numbers on them. Having to browse through each and every page individually is taxing and time-consuming, after all! When you need to look for a specific page to take note of or for your reading or review, having page numbers makes your life easier. So, in this article, we'll share with you an awesome tool to help you add pages to PDF quickly and easily. Interested? Well, keep reading to find out more!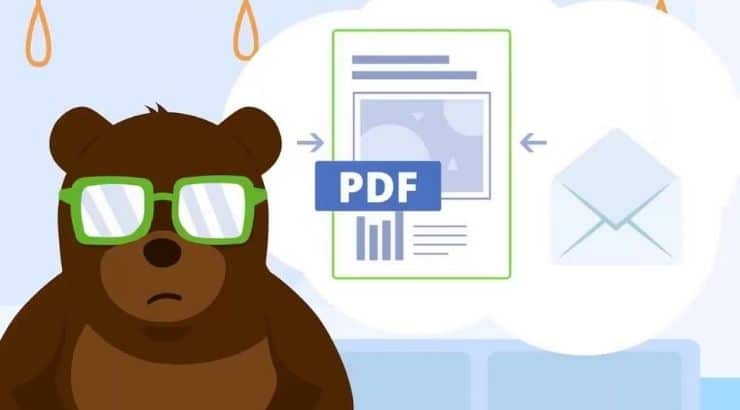 Introducing PDFBear!
PDFBear is a nifty SaaS (or software as a service) tool to help you easily add page numbers to your Portable Document Format file or PDF. But other than that, it's actually an all-in-one tool for all your document needs! The thing that sets PDFBear apart from other online document tools is that it doesn't require you to create an account or subscribe to anything! So access is direct! You can use your computer, smartphone, or tablet and access their website with ease. Just make sure you have a stable internet connection!
There are no downloads or plug-ins needed either! And when you visit their website, you'll have no problem finding what you need. Their website boasts a clean user interface that is easily navigable. Also, your files are secured because their server will autodelete all files after an hour of being uploaded. Awesome, right?
Let's talk about PDFs
So, now that we've given you a brief run-down on PDFBear, let's get into why you usually encounter Portable Document Format files. First off, this file type is the most versatile and easiest to access. You can use any electronic device and won't have to worry about needing any additional apps or software. Access is direct with this file type, so it saves you from wasting time and being hassled. Next, you don't have to worry about your files looking different when opened on other devices or when it's printed. The biggest downside to raw files (like PowerPoint, Word, Excel, etc.) is that they change in their overall look or formatting depending on the device or software used. This is not the case with PDFs. You can be sure that how you saved your file will look exactly the same everywhere else! And lastly, you can save more memory or disk space in the long run with this file type, because it occupies much less space as compared to other raw formats. With all the benefits you get from PDF files, it's really no wonder it's the most-favored file type around!
How to add page numbers to your PDF files
Now that we've covered PDFBear and the benefits of Portable Document Format files, let's get into how you can add page numbers to your document easily with PDFBear. So, once you get to their website, go to the "Tools" tab. You will find many features there, but what you're looking for will be under the "View & Edit PDF" tab. Click on "Number Pages to begin."
On the Number Pages page, you can either click "Select Files" to open a document or documents or open a file folder and drag the documents to the page. Then, just wait for the file (or files) to be uploaded to the website. PDFBear lets you place the page number anywhere on the document, so it can either be on the top right, bottom left, bottom center, or wherever you like! Once you're happy with the position of the numbers, you can then click "Number pages" and download the new file to your device. You can also upload the file to Cloud or share it directly through email or social media.
Also Read: How to Convert from PDF to Word?
Easy as pie!
Wasn't that easy? Adding pages to your PDF was easy as 1-2-3 thanks to PDFBear! Now, you won't have to go through the taxing process of browsing through each page on your file individually. Save yourself from the hassle by using this neat feature. It's always much easier to get to the page you want in just a few clicks, rather than the taxing process of manually looking for something for your reading or review.
What we've mentioned here is just one feature of PDFBear, but when you visit their website, you're sure to find all you need, want, and more! This awesome tool has it all, so you won't be looking any further for other document conversion tools. When you use this awesome tool, you'll be wondering why you haven't used it before. We guaranteed one hundred percent satisfaction with PDFBear. So, for all your document needs, start using it for yourself! Try it out now, it surely won't let you down.