If your little one is about to turn a year older and you're looking for things to do for their party, don't worry! We've got you covered. Here are some of the best ideas for a party that will be remembered for years to come:
Do a costume theme party
If you want to have a fun event that will make anyone smile, make it a costume theme party. Whether this looks like asking all of the kids to come in pirates or trying a unicorn costume, you can bet that a costume party is sure to be a success. Encourage parents and grandparents to all show up in some type of costume as well.
Hire balloon twisters
Balloon twisters are always a hit at parties. Whether you ask the artists to stick to the party's theme or let them create anything the kids would like, you want to do something that will keep the kids entertained throughout the event. Trust us; latex party balloons will have children lined up for blocks, so consider hiring a local twister today.
Keep in mind that during busy holiday seasons, many balloon artists can get booked quickly. For this reason, make sure you book right away.
Hire face painters
Consider a face painter for a fun birthday party for your kids. Trust us; kids love everything about these kinds of party experiences since they are interactive and allow them to show off their personality.
Face painting typically takes more time to finish than balloon twisting, although it depends on the talent and efficiency of the face painter you hire. If you have a lot of kids coming to the party, think about how long you'll need a face painter for. While it may be a pricey add-on for your child's birthday party, it'll be worth the investment once you see their face light up with joy.
Do karaoke
Whether you do a karaoke event with your own karaoke machine or hire a DJ to help you, karaoke can be a fun activity for a kid's birthday party, especially for kids over the ages of six. If you have any budding singers in your kid's friend group, this will be a hit at your child's next birthday party.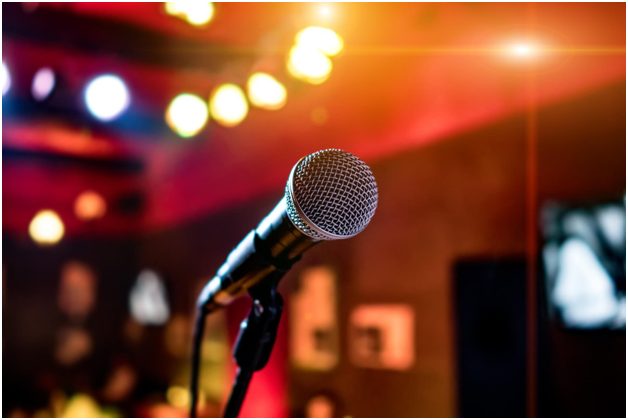 There's just something fun about singing along to music for children and adults. In fact, karaoke is one activity that could have the kids entertained for hours if it's done right. Plus, it can help you build a community as a new parent.
A pool party is great for the summer
If the birthday party that you're planning is in the summer, a pool party can be a lot of fun. While you'll want to be prepared to provide a safe experience and consider hiring a babysitter or lifeguard to help out, kids have a lot of fun splashing and swimming.
Whether you have a pool in your backyard or you use a local swimming joint for a venue, think about planning a fun summer-themed party for your little one. Consider bringing along some extra swim vests and floaties to ensure that all of the little guests can enjoy the pool safely. Don't forget to discuss with any parents about whether or not their children can swim.
In Conclusion
From a DJ to a swimming pool, the ideas and options for a fun children's birthday party are endless. It simply depends on what you can make happen and the type of venue you can count on. Balloons, face painting, goodies, and presents are all great components of any children's birthday party, so consider the options you can afford or feel comfortable with. Your child will thank you!