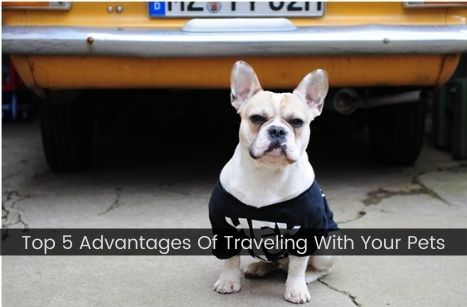 Pets are lovable companions to have at home. They crave affection and attention from people and have an eye for regular outings. Pack your bag for office or outdoor shopping, and you will find immense joy on your four-legged friend's face. Pets quickly adapt to new situations and places. Travel enables this habit.  
Initially, a pup owner may feel stressed about taking his pet out for strolls. But there are plenty of reasons your dog should join you in your upcoming friendly adventures. Here are the top five reasons to take your pet along for meeting others and exploring around.
Best Travel Companions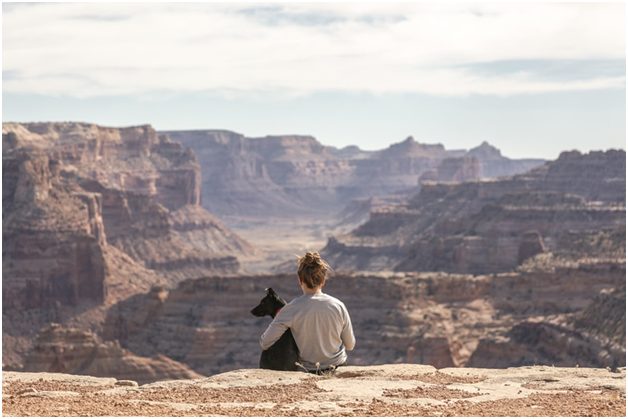 Experiencing new destinations is a thrilling moment. Having your pet as your travel buddy will bring you untold joy. Pets are sad and fidgety when left alone and happiest with co-travelers. They not only provide you with splendid company but infinite cuddles too. Picture yourself exploring foreign cities or pet-friendly beaches with your outdoor-loving pet and posing for some adorable holiday pictures.
With pets as your co-companion in your 4X4, you will never hear complaints about how fast or slow you are driving or your lane-changing habit. Pets are most happy to leave the steering wheel to you as they look outside the car window to enjoy the passing scenery. Pack a dog carrier in your vehicle's cargo roof rack to make your pet's road trip more fruitful and enjoyable. 
Develop Close Bonding With You
Whether hiking the hills or surfing the beaches, your pet turns towards you for directions and assurance. This helps build one-to-one attention and close bonding between you and your pet, which may last for many days after the trip.
Travel of any kind strengthens a human-pet relationship. Animal interaction has been shown to decrease cortisol (a stress-related hormone), reduce loneliness and boost mood. Animals are a constant support and comfort source for humans. Anyone who has had a pet for many years knows the unconditional love their furry friends provide through a gentle nudge or a lick of the hand. That's how pets improve physical and psychological well-being in humans. Walk your pet to the park daily to increase your bonding time.  
Make You Meet New People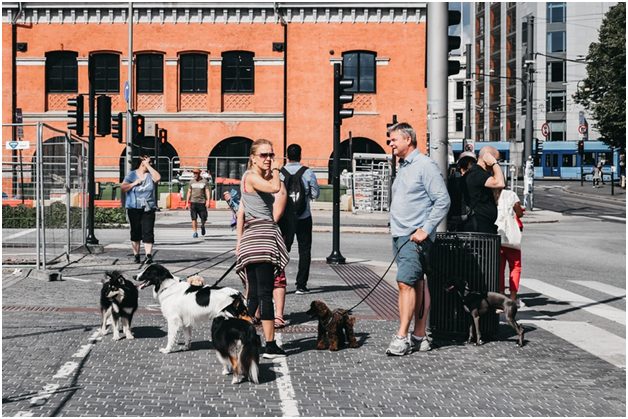 Traveling with your pet is not only mind-stimulating; it helps you open up and make new friends in your neighborhood or social media. Studies reveal pet owners are 60 percent more likely to make new neighbors than non-pet owners. Pets help increase social connectedness and improve social relationships and interactions.   
Pets are a great way to promote human-to-human friendship during your regular or vacation travels. They are a perfect ice-breaker to start conversations with strangers and passers-by on your random travels. Who knows, you may find your prospective business or dating partner through puppies. So, the next time you take your dog out for a usual walk, think of its contribution to helping you with your social life.   
Upscale Your Fitness Activity
Pets are most comfortable relaxing on their couch. Not all dogs keep up to their regular walk in your absence or work occupation. When you take your pet for a walk or run, you can gain more from daily exercise than you would at home. Owning a dog promotes health and fitness by increasing your physical activity.  
Taking your dog out for a brief walk pushes you to get active in your physical fitness. Pursuing simple movement to stretch your limbs and muscles can become a regular feature with your pets. As a result, you gain more focus and health by walking a little further to explore fresh places and destinations. Whether walking your pet to the nearest pet-friendly hotel or a faraway place in the hills or beachside, your pet will help you burn more calories by increasing your interaction time with nature.
Help Expand Your Vistas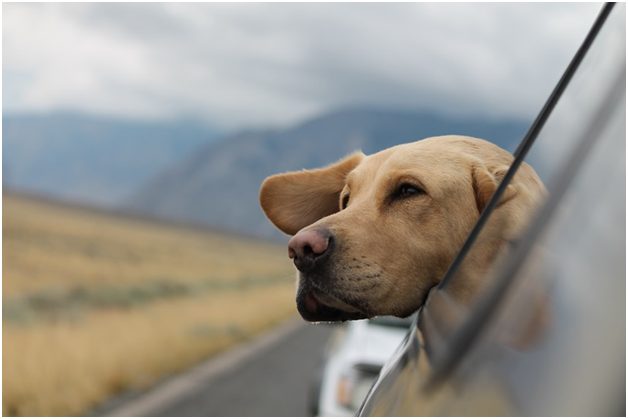 Pets have an itch for travel. It is their ticket to exploring places, cultures, humans, and perhaps themselves. Traveling with your pets allows you to experience new destinations you were afraid of visiting. Pets help you open up to less frequented outdoor vistas like forests, canyons, and more such adventure-soaked and calming places.  
Pets co-travelers help take time away from your devices and focus on mindfulness. This enables you to gain more confidence by devoting more time to little things that bring joy. Pets are resourceful in making you take up self-nourishment with the help of healthy organic food, rest, and playtime. Dogs, in particular, encourage people to go outdoors and move.
Closing Thoughts
Before stepping out with your pets for cross-country travel, get your mutt vaccinated. Also, carry your pet's hygiene and food essentials to avoid travel interruptions. If you have different breeds of pets, consider their adaptability to outdoor travel. Be creative while traveling with your pets. Allow them to try out alternative places to reduce boredom and make them happy. Consider taking them to outdoor fetes to experience fresh sights and sniffs.