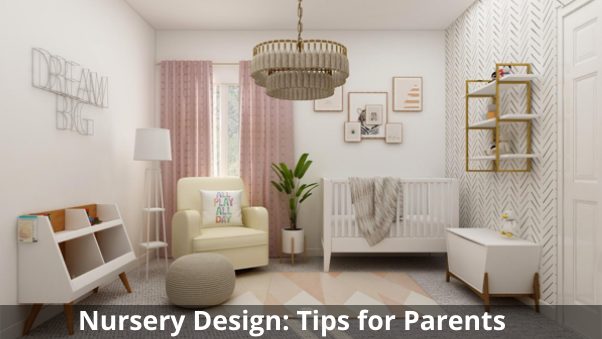 Nursery design is the most significant and interesting stage in the entire home decorating process. After all, the interior of a baby's room influences the harmonious development of a kid's personality. The formation of his temperament, hobbies, and character largely depends on how comfortable and pleasant it is to stay in this nursery.
Parents sometimes fantasize and try to predict the interests and tastes of their offspring while thinking over the interior design of the children's room. We are offering you another approach: room functions should be based on the principles of upbringing until the baby himself can decide and talk about his preferences.
A child's mood and behavior largely depend on what surrounds him and in what environment he grows up. Therefore, parents need to create a safe and comfortable space in the nursery for sleeping, playing, and studying. Let's figure out how to perform it correctly.
Age
It is essential to take into account the age of the child when developing a design. Depending on this factor, you should use various design principles.
Up to 7 years old. You can use colorful prints, bright furniture, and unusual decorative elements. It will help the child develop fantasy and imagination.
It is necessary to use various textures in the baby's room to promote the harmonious development of tactile sensations. The floor can be covered with a bright straw mat, wooden furniture, plush toys, and custom-shaped body pillows.
7-12 years old. Psychologists and educators have found that a child's taste most actively develops at this very stage. The interior of the nursery should contribute to the development of the creative potential, the formation of style preferences. You can use photo wallpaper on any theme that your kid likes: animals, dinosaurs, dolls, cars, heroes of fairy tales, cartoons, etc. The main advantage of photo wallpaper is that it can be regularly refreshed, adjusting to the interests changing with the baby's growth.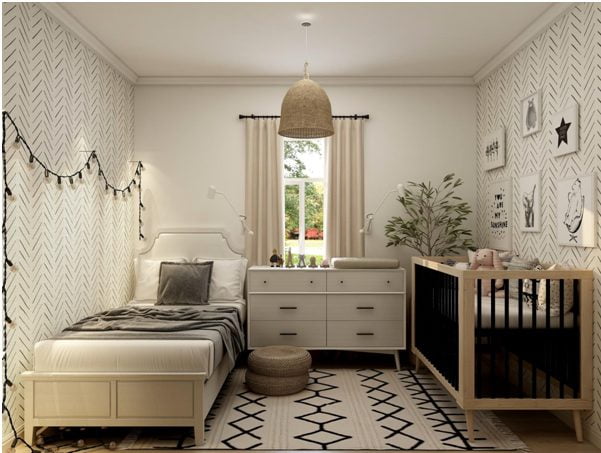 Over 12 years old. It doesn't matter if the design of a large children's area or a room of 10 square meters is being developed for a teenager: at this age, you should not use bright rugs and funny prints on the wallpaper — a teenager needs something completely different. Let your teen actively participate in the design process, taking into account his interests and wishes. More mature themes will probably be preferred in design: sports, film actors, musical bands.
Room Zoning
The smallest room in the house — the most common mistake when planning a nursery. Kids, like their parents, should have their territory for recreation, play, and study. After all, kids need a place to have fun, jump, and work off energy. Therefore, the nursery should be made as large as possible, especially if you have several kids.
And the room itself should be divided into zones — a play zone, a sleeping, a study, and a storage area. Their size and function will depend on the footage, the child's age, and hobbies.
Plan even the smallest space to leave an area for play and creativity. Don't buy bulky beds and wardrobes. Leave your kids space to be inventive and fun.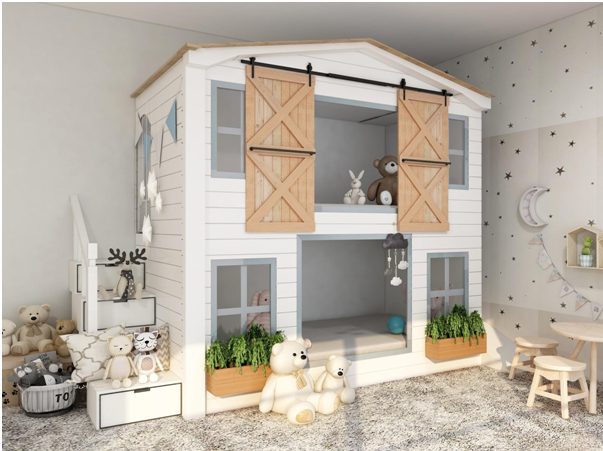 Safety
When designing a room for a baby, you must also take into account its safety. Use environmentally friendly materials in the decoration, choose a warm and non-slip floor covering, take care of protected outlets, no sharp corners, and no heavy objects that are not securely fixed.
The nursery and the materials used for its design must be absolutely safe and convenient for the little owner. The main thing to remember when thinking about the design: the children's room should be designed taking into consideration the structure of the body and your kid's age and development. All furnishings should be simple in shape and of suitable proportions.
Color Selection and Elements of Decoration
Always remember about the color scheme. The right choice will help to provide psychological comfort for play and relaxation, growth, and development. Give preference to neutral and soft colors for a kid under two years old; you can add bright colors for older children.
Why is it worth giving up bright colors in the decoration of the children's room? The answer is obvious — it can have a bad effect on the baby's concentration and increase his excitability. In addition, the nursery will look smaller.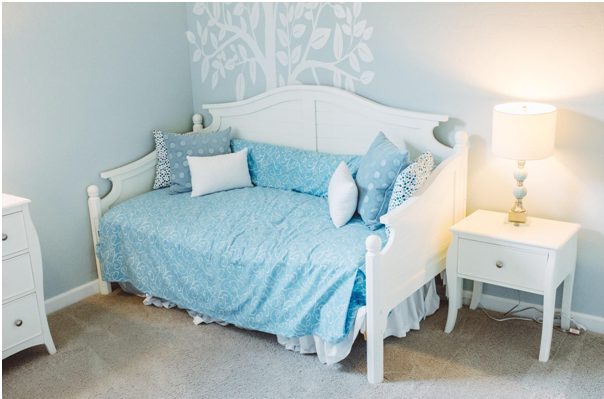 Often, when it comes to the interior of a nursery, parents buy up almost everything they like: high chairs, rugs, large soft toys, complex textiles, massive furniture. In these cases, parents don't understand what the child really needs, and what things are completely useless. Buying up complex furniture, expensive lamps, and textiles does not guarantee the room to be cozy and comfortable. There must be a golden mean. It is enough to purchase a few beautiful elements or cute cat or dog pillows to match the walls in order to add accents to the overall interior.
Lighting
The nursery interior design should provide for a sufficient amount of lighting: artificial and natural. There must certainly be a large window in the room to provide the correct light regime during the day.
Lighting in a baby's room requires a careful approach: both a deficit and an overabundance of light affect negatively. There is no universal formula to calculate how many bulbs to use and where to place them. You should solve this issue individually in each room and it depends on numerous factors: the space, the number of windows and their parameters, the degree of natural light, your kid's age, the materials used in the decoration, etc.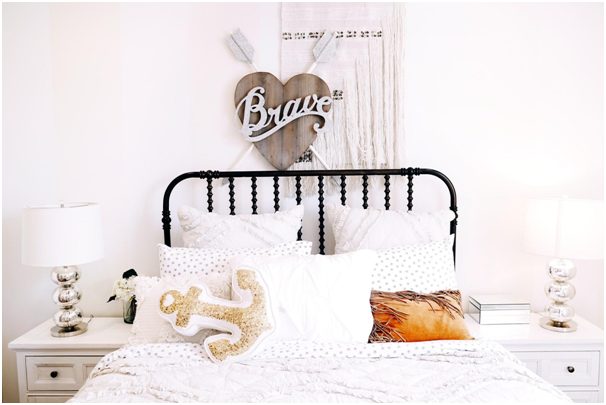 The nursery is one of the most important and, at the same time, interesting rooms in terms of interior design. After all, the interior of the nursery has an impact on the development of the child's personality and adult life. Do not buy bulky beds, cabinets, and wardrobes. Leave children freedom for creativity and entertainment. Instead of bulky furniture, it is better to choose multifunctional items. In addition, you should use hanging shelves for storage some stuff.
When creating a design project for your kid's room, think over everything well or contact professional designers. And the most crucial rule to remember is just to listen to your kids! They will tell you how to make their nursery perfect. We wish you all the best in designing your baby's room!