'Bomber' has sort of becoming an umbrella term for any kind of jacket that a man owns. It can be short, zipped, buttoned, or even cropped. Honestly, bomber jackets are one of the most versatile ones that can boast of little attitude. No matter what you're looking forward to, the bomber jackets can help you achieve everything.
Over the years, bomber jackets have been sort of mutated to bring in the impact. Initially, bomber jackets were worn only by defense personnel, but it has become suitable for everybody in today's time. One of the most prominent things about bomber jackets is that it is suitable for everyone and can be available in different styles. Hentschman has some of the classic bomber jacket styles and patterns that you will need to consider.
Experts suggest that bomber jackets are more flattering and can help you achieve everything you're looking for. It's more of a mid-season piece that you will need to choose. As suggested, bomber jackets were initially similarly used by armed forces to parka, trench coat or peacoat. However, with changing times, more people are switching from general method to upgraded ones.
Bomber Jacket Style Tips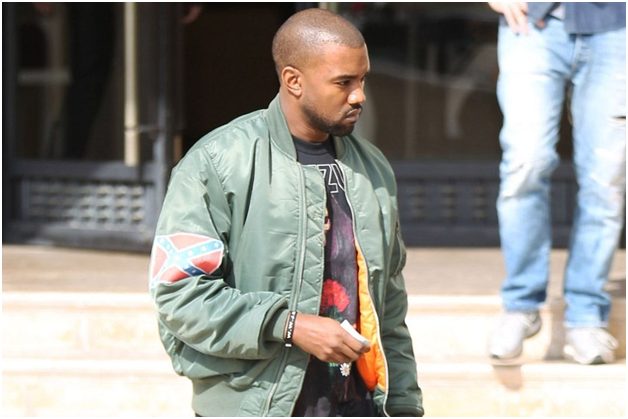 Once you get your hands on bomber jackets, you will need to consider how you can style them. Well, you must look into all the small and effective measures to find the perfect wear. Here are the basic bomber jacket style tips that you will need to follow
Stick to classics
The basics of bomber jacket style are not to exaggerate it but to stick to the basics. The trends usually vary from season to season. Hence, it is advisable to consider the bomber's shape and size before finding the perfect fit.
Do you want to keep it subtle? Do you want to keep it cool? Well, you need to understand how you want to pair your bomber jacket to style it effectively. The best way to avoid confusion is to take inspiration from the internet.
Opt for minimal
If you're too confused about bomber jackets, you need to keep it minimal. Zipper pull rings and map linings are often observed in bomber jacket patterns.
Do not overhype your jacket, but keep it cool. One of the main reasons you should keep it minimal is to provide or promise more versatility to your clothing. Moreover, if you want to make your clothes appear smarter, you will need to consider how you're wearing them.
Experiment
One of the most classic style tips you can follow is to experiment. Gone are the days when men were stuck only to traditional attire. In today's time, more people are setting out to experiment. Tailoring can be one of the best ways to customize your entire look.
The bomber jackets provide you with the flexibility to tailor the clothes. Hence, it is advisable to choose the blazer and shirt accordingly to find the perfect fit. Well, you need to consider how you're styling the bomber jacket.
Also Read: How to Look Great Wearing a Suit
Watch out how it suits you.
Bomber jackets are usually available on cropped bodies. Hence, this clothing can be the perfect choice for trouser fit as well. Bomber jackets are usually kind of loose, with only the wrist and waistband being tight.
Bomber jackets will look their best, only if they are balanced perfectly. Hence, you need to determine the size of trousers you pair the jackets with. The tonal and contrasting shade can play an important role in achieving the look you want. Slim-fit pants and cropped bomber jackets go really well with each other. Hence, considering experimenting with them once.
Bomber Jacket Outfits
Now that you know how to style a mens flight bomber jacket, you might as well want to know about some of the outfits. The classic bomber jacket outfits include
Lumberjack
This is a classic look designed especially for bomber jackets. If you want a lumberjack vibe, you need to roll your flannel shirt with sleeves and then pull up the bomber game. The best footwear would be to choose a dapper brown or black boot.
Camo
Camo has always been a favourite for many and a part of the menswear trend for so many years. A khaki overlayed bomber jacket will fit in your dress accurately. However, it would help if you were a little careful with the shoes you wear while boasting camo bomber jackets.
Urban swag
A classic leather bomber jacket is the perfect choice for urban swag. If you want to create a swaggy look, you don't need to wear the flannel shirt instead of wrapping it around your waist. The outfit would look too basic, but if you just wrap the shirt around carefully and pair it with the right sneakers, it will help to create the look.
Conclusion
The bomber jackets suit all your outfits. Hence, you may want to keep up with the seasonal trends to find out which one is perfect for you.