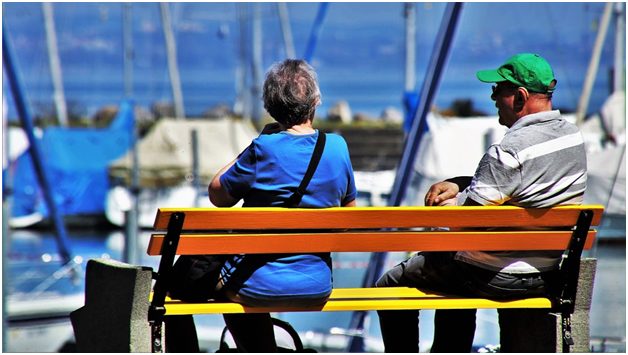 Raising your kids can take a lot out of you. For decades, you are responsible for the growth and care of another human life.
While it is a meaningful job, it can seep into every part of your existence. So, what happens when your kids become independent adults and are ready to make their own way?
Some parents suffer the worst effects of empty nest syndrome. After all, having your kids leave the house for good is a huge change.
The most critical thing to remember is that this change does not have to be negative. You now have the free time to put into other endeavours. Besides, you can always still visit your kids every once in a while.
Here are some ways you can fill your time and make use of the energy you used to pour into your kids' lives.
Perhaps you can affect positive change around yourself and the world in the same way your influence has impacted your children.
Rediscover Your Partner
When you have your children to take care of, you have to readjust your priorities. One of the relationships that get left in the wayside might be the one you have with your partner.
Now that your kids are grown, you can take the time to reestablish the love you share with them. Use this opportunity to go on dates or travel.
There may be many details that you have missed over the years, and this is the best chance to relearn the person with whom you started a family.
Volunteer
Raising children takes a lot of work and energy. Transfer this effort into charitable acts. There are undoubtedly some dedicated organisations in your area that require more hands-on deck.
With this new spare time, they will benefit from your help. Plus, volunteering can keep you feeling happy and positive even when you no longer have your kids in close daily contact.
Redecorate Your Home
Once the kids are off building their own lives, you can think about refreshing or upgrading your home.
You can use their rooms for something else, perhaps repurposed into a library or home theatre. This is the perfect time to figure out how you can turn all the space into something more practical.
If you are not up for such a huge project, start small. You can always go for a deep clean and declutter.
Who knows? Your kids might come looking for some item they left behind, and you will know exactly where to find it.
Downsize Your Home
Family homes mean a lot; they are repositories of all the memories we have created with our loved ones.
But there comes a time when the space is too big. Memories can turn sour, too, when the people you created them with are away.
Besides, do you really need a four-bedroom house? Moving away might not be an ideal choice, but perhaps you can try the knockdown rebuild Sydney method.
You can tear down your old home and rebuild in the same lot. That way, you can start from scratch but preserve part of all the beauty you had before.
Hobby Time
If you have left behind some hobbies in caring for your kids, now is the ideal time to pick them back up.
If you have lost your passion, you can always discover a new one. There are tonnes of classes and clubs out there that can help you find a new hobby and facilitate your interest.
Cooking classes can help you improve your culinary game and impress your children when they visit.
Starting a garden, whether filled with flowers, herbs, vegetables or all three, can give your home a facelift and keep you busy every day.
Otherwise, you can always get creative. Arts and crafts are not just for young ones, and now you have the time to hone your skills.
Invest in Your Health
As an empty nester, you are presented with the chance to focus your attention inward and invest in yourself. Now is the best time to get healthy, physically, mentally, emotionally, and spiritually.
Chase Your Dreams
We all want to live life without regrets. In the course of raising your kids, you may have found yourself making difficult decisions about how to manage your home life and career, your needs and your wants.
Now, you can try to go for all the things you might have missed out on. Write a book or go back to school.
You might even find yourself starting a new career at this point in life. But remember, it is never too late to grab at everything you want from life.