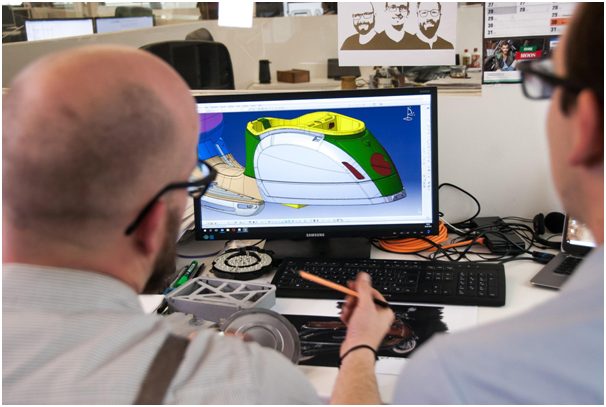 3D modeling has become an integral part when it comes to developing a super innovative and successful startup. Still, have no idea how to use that for business? Read this article!
If your small business or startup belongs to those that promote an idea or sells a concept, most probably you are aware of the thing that considering objects from another perspective is often just what is required to complete a sale. However, have you ever reflected on 3D modeling?
Before looking at methods of implementing 3D modeling for small businesses or startups in this article, we would like to give you good advice. In case you are not sure whether you might learn that or you just don't want to risk your own business, it is a brilliant idea to hire a talented engineering team that suggests 3D modeling services on a B2B marketplace. For instance, Engre marketplace provides clients with super experienced engineers that help to design breathtaking solutions in any industry (aerospace, automotive, civil engineering, and so on).
What is a key benefit of using 3D modeling for business? Engineers are fond of 3D modeling because it helps to introduce the most unreal idea to life, making it that simpler for clients to visualize that idea in a way that seems more true-to-life to them. Either way, this can support your startup in getting more financial benefits.
A professionally executed 3D modeling is an engineering miracle. It delivers grace and deepness to its object. Moreover, it gives users far more data than a traditional picture suggests. 3D modeling is capable of carrying movement and depicting a more accurate overview of a physical environment.
However, designing an image via 3D modeling demands a solid background regarding skills, experience, and specialized software. That is why many small businesses or startups refrain from including these graphic components in their work. Learn More on Best 3D Printer Modeling Software for Professionals.
From supporting to conceptualize environments to research and development, nobody will question that 3D modeling can be relevant for all types of businesses. So, let's get acquainted with 5 ways to use 3D modeling for business!
Designing a Certain Concept
Well, they may take it for granted but for the engineering teams that design and conceptualize subjects and environments, a picture generated via 3D modeling may suggest unmatched perspective and other details. It makes no difference whether your engineering team and a potential client are negotiating regarding an edifice, an innovative technology, or an invention, 3D modeling is an incredible mechanism to possess in their arsenal.
Include the skyrocketing 3D printing to that, and you will get the real opportunity to take a genuine object in hand based on a 3D modeling approach. This sounds amazing, agree?
Developing a Perfect Space
Modern architects and other specialists who deal with designing in the construction industry have been enjoying the potential of 3D modeling for many years. Blueprints are considered a wonderful approach when they talk about actually constructing an object. However, for engineers who deal with clients blueprints are far from perfect when it comes to visualizing a completed solution. Images prepared with the 3D modeling approach can support professionals that are building something, whether it is a startup, an office in a business center, or even a city park.
Developing an Innovative Product
Let's imagine that you have made up your mind to create a thing that will completely modify how a certain edifice performs something. How to demonstrate and explain all those to potential customers? 3D modeling will do that for you!
Experiencing the opportunity to demonstrate all components of a solution from any angle is extremely easy to implement with 3D modeling. What is the bonus? While presenting a future solution, with the help of 3D modeling, engineers enable decision-makers as well as investors to feel confident regarding moving forward on design. By the way, an above-mentioned situation is an ideal place where 3D modeling is used most frequently.
How About Branding or Creating a Presentation?
In case you desire to revitalize your startup logo on the website or design a robust and catchy presentation to attract a potential investor or clients, 3D modeling makes it real. Your startup or a small business will win the reputation of being high-tech and innovative when you add components based on 3D modeling in your startup branding. Additionally, just imagine how much it can give you when it comes to promoting that powerful solution to a new customer. Simply draw in your mind the difference between a common flat diagram and its 3D version!
Designing an Exhibition Stand
If your small business or startup is a frequent visitor to trade shows, you will agree that it can be a challenge to discover what the greatest way is to use your exhibition stand's space. While samples in 2D format can support you in just filling this space, its 3D version depicts how it feels and looks while you spend time there and how all the guests you're trying to attract will feel. That thing is the most marvelous advantage of implementing 3D modeling for spaces!