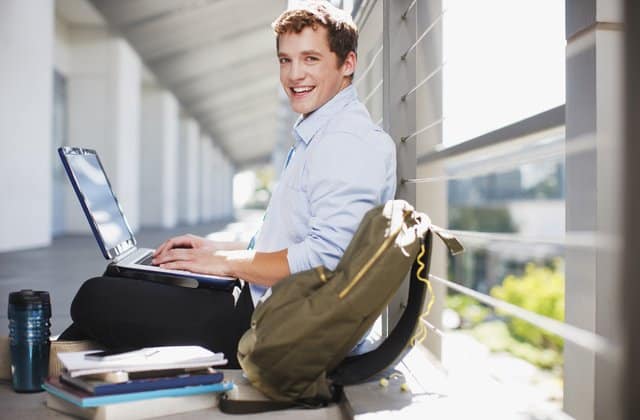 While traditional MBA programs provide basic training in a wide range of sub-fields, if you have a specific career goal in mind, choosing an MBA concentration that allows you to specialize in the area that's most relevant to your chosen career path is a wise idea. Choosing an MBA concentration in a field that you are interested in will help you pursue more specific career interests upon graduation. When choosing the right MBA concentration for you, there are plenty of questions worth asking, such as the type of career you could expect as an MBA and what type of salary you will be earning. We've put together a list of some of the best MBA concentrations available right now with a high chance of securing you a lucrative future career.
Digital Marketing:
With an average salary of over $130k per year and a steady job growth of 9%, an MBA in digital marketing will help you develop your skills in a wide range of internet marketing strategies, including digital media marketing, online customer engagement, content marketing, influencer marketing, search engine optimization, search engine marketing and more. Completing an MBA with a concentration in internet or digital marketing is an ideal choice for anybody who wants to pursue a career in improving brand growth using a wide variety of online platforms.
Information Technology:
MBA graduates with a concentration in IT earn a generous average salary of just over $140k per year, and with job growth at 11%, the future is looking bright for business professionals who want to specialize in IT. An MBA in IT will not only provide you with a strong foundation for improving your core business skills but also focuses on additional training in information security, systems development and technology management to provide you with a qualification that's in increasingly high demand in today's digital world.
Finance:
An average salary of almost $128k per year and a high job growth of 16% make an MBA in finance an attractive option for anybody looking for a lucrative, well-paying career in high demand. It is an ideal choice for anybody who is interested in the financial side of doing business and enjoys working with numbers. Finance MBA programs are often a top choice with accountants and other financial professionals looking to fine-tune their skills and improve their career prospects, but they are a good choice for anybody with strong financial career goals.
Human Resources:
Human resources professionals are always in demand across a wide range of industries. If you enjoy working with people and don't mind working in any industry, an MBA in HR could be the ideal choice for you. An attractive average salary of $113k per year and 7% job growth is encouraging more and more business professionals to consider an MBA in HR as a steady, secure option that's always going to be in demand. After all, good HR professionals are always needed whenever a business hires employees, so you can be sure that the skills you develop with this program will never go out of fashion.
International Business:
As businesses go increasingly global, international business professionals are in higher demand than ever before, leading to an 8% job growth in this industry. An MBA in International Business leads to an average salary of $104k per year, which is only expected to rise even further in coming years as the demand for global business experts continues to grow. If you're interested in a business career on a global level and want a qualification that boosts your opportunities to travel and get involved with how business is done around the world, this could be the perfect concentration for you.
Management:
Good managers are always in demand, and if you're already working in a management or supervisory role, an MBA in management could boost your average earnings to $84k per year or more. With business growth booming around the world, job growth for management MBA graduates is fairly high at 14%. If you are naturally drawn towards a leadership role, enjoy working with people, and inspiring others to do well, you could be the ideal candidate for an MBA with a concentration on management or leadership.
Business Intelligence:
With a rapidly expanding market in this area leading to job growth of 14% and an attractive average starting salary of $84k per year, it's no surprise that many MBA students are attracted to a concentration on business intelligence and analytics. In a world that's becoming increasingly run by data, it's never been more important for companies to work with skilled professionals who are able to gather, analyze, and interpret data to provide meaningful insights that can be used to drive a range of important business decisions for growth, marketing, customer relationships and more. An MBA in business intelligence or analytics focuses heavily on data analysis in relation to business skills. Click here to learn more about the benefits of an MBA in business intelligence.
Entrepreneurship:
More and more people are taking the plunge and starting their own businesses, and if you have the ultimate goal of becoming your own boss in the future, an MBA with a concentration in entrepreneurship could be the ticket that you need to help you get there. With entrepreneurship growing by 7% as a career and the average salary standing at almost $70k per year, an MBA in entrepreneurship will provide you with the skills and knowledge that you need to steer your own company towards success, giving you an edge over your non-MBA competition.
Marketing:
Marketing is a hugely important department for any business today, and with job growth of 20%, MBA-educated marketing professionals are in higher demand than ever before. With an average salary of $63k per year to go after, an MBA in marketing will provide you with essential core business knowledge plus the opportunity to focus heavily on marketing topics in more detail. As a result, students who graduate with an MBA in marketing often possess a stronger knowledge of how their marketing campaigns and strategies relate to the wider areas of the business, making them an attractive hire for many companies. This program might offer a range of related course modules including market research, brand awareness, digital marketing, consumer relationships, and more.
Retail and Sales Management:
While this might be one of the slower-growing career options for those who are looking for a change in direction, it is a good option for anybody who is already working in retail and sales and looking to improve their career path. If you're currently working as a retail manager, for example, an MBA in retail and sales management can provide you with the additional skills and knowledge required to move up the ranks into area or regional management and take your career to the next level. You can expect an average salary of around $67k per year.
Environmental Management:
If you have a keen interest in both business and the environment, an MBA in environmental management could be the pathway to getting a career that you love. Environmental management professionals are in demand with job growth of 8% and an average expected salary of just over $71k per year. As businesses around the world are coming to terms with their environmental impact due to an increased global awareness of climate change and environmental issues, professionals who are highly skilled in both areas are in demand to work with businesses that are looking to bring in new environmental policies and reduce their impact.
Logistics and Supply Chain:
Graduates with an MBA in Supply Chain management or logistics are in growing demand, enjoying job growth of 5% and an average salary of almost $75k per year. This concentration not only provides MBA students with a strong foundation in core business areas and principles, but offers a stronger focus on the supply chain with the option to specialize in several areas including marketing, manufacturing, purchasing, warehouse management, quality control, and logistics.
Forensic Accounting:
If you have a curious mind and like to dive into detective work, an MBA in forensic accounting might be for you. Forensic accountants are in higher demand with job growth of 12% and an average salary of $90k per year. An MBA in forensic accounting prepares you for a career that involves investigating a range of financial crimes including online fraud, money laundering, or tax fraud, and there are many potential employment opportunities such as working for financial institutions, private companies, or government institutions.
Business Administration:
With job growth of 7% and an average annual salary of $96k, a general master's in business administration is a popular choice. While it does not provide students with as many options to specialize in a specific area of business compared to the concentrations, elective modules can be chosen to reflect the student's future career choice. A general MBA is designed to provide students with a broad scope of knowledge covering all the core areas of business including strategic decision-making, leadership, financial analytics, and more.
With so many MBA concentrations to choose from, there's bound to be something that aligns closely with your future career goals.