Due to the increasing amount of direct mail marketing, there are now cases where the open rate is less than 1%, so many marketers are concerned about the effectiveness of email marketing. But still, email marketing is a powerful tool. In order to reduce the cost of the email solution, there are many cases where it is sent directly using html code, but in this case, the marketer decides the design and content and commissions the design team.
Here are the features and advantages of the 5 most popular email marketing tools for businesses.
Start with the terminology
Bulk mail sending : A campaign to send emails in bulk to specific subscribers. Email is automatically collected through the subscription form for mail subscription. To periodically send a large number of emails to subscribers who have subscribed. The list of subscribers is stored in the tool. This is the newsletter we receive. There are many tools that can be easily used without any knowledge of coding.
– Automatic mail: Automatic mail is generated to the user when a specific condition occurs. For example, when you sign up for a website, an e-mail to confirm your e-mail address or a welcome e-mail, when you forget your password, a temporary number is automatically sent. By designating certain conditions occurring within a web page, for example, a purchase confirmation e-mail can be automatically transmitted. The data is stored in the database of the website and does not remain in the automatic mail tool. Even if you use the tool, you need a little help from a developer with basic coding knowledge to set up automatic mail. Of course, you can study.
– Landing page creation tool: A tool that allows you to easily create stylish pages with specific purposes (event pages, specific product purchase pages, etc.) without a developer. When campaigning to notify an event via email and receive contact information for participants, it makes it easy to create a beautiful page that arrives after clicking a link in the email without a developer.
1. Mailchimp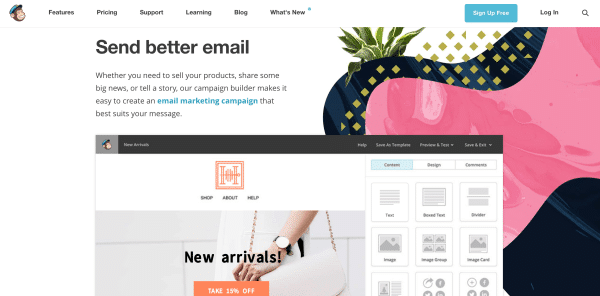 MailChimp is one of the most well-known email marketing tools used by 8 million people worldwide. It has the advantage of offering a free plan for up to 2,000 people. If you're just getting started, it's free for a while, and the cost increases gradually as your subscribers grow.
The UI is pretty intuitive. It's not fluid, but it helps you build emails accurately without getting lost in the basics. The guides and tutorials are of course well done. Another strength is that it can be linked with various tools such as LeadPages, Instapage, WordPress, and Facebook. It is also good that there are many users around the world, so it is constantly updated.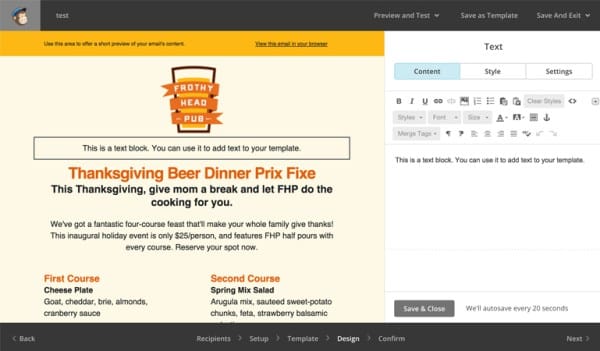 #MailChimp is the cheapest when you first start, and the cost goes up as the number of subscribers increases.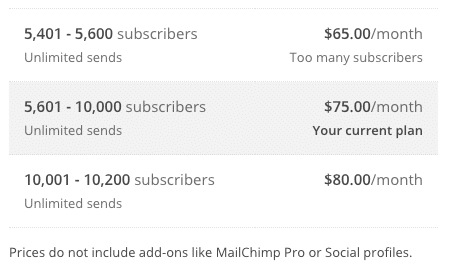 Cost: Up to 2,000 people (12,000 emails per month) Free / Afterwards, depending on the number of recipients on the email list, up to 10,000 people $75 (about 80,000 won). Unlimited number of mails.
Pros: The well-designed templates make it easy to create great emails.
Linkage: Automatic mail is possible through linkage with Mandrill, an automatic mail sending tool. Create a template in MailChimp, then send an automatic mail through the mandrel. It means that you can send a signup welcome email with a stylish design without developer assistance. It is easy to create a landing page, but there are limitations in design. If you want to create a better landing page, you can link with Leadpages, a landing page creation tool.
2. Stevie Stibee
Stevie is a tool created by design solution company'Slowwork'. Since it is a domestic company, the ability to use the Korean language service perfectly came to me as the biggest strength.
As it was created by a design company, it is a service that focuses on allowing people without a sense of design to produce a certain level of design with minimal effort. It can be seen as a comprehensive solution that helps create and view emails as one of the content, such as recommending the subject. Like Mail Chimp, it can be used for free for up to 2,000 people and is offered at a lower price than other services. I'm new to email marketing, and I think it's the best choice for someone with English dyslexia.
#When sending the Stevie email subject, it recommends the subject.
#At the beginning of Stevie, the number of subscribers that can be sent free of charge is the same as MailChimp, and the number of mails is less than that of MailChimp.
#The Stevie Standard Plan is then charged according to the number of subscribers, but is relatively cheaper than MailChimp.
Cost: Free for up to 2,000 people (up to 2 times per month)
Pros: The well-designed templates make it easy to create great emails. Easier to use than MailChimp. At least for Koreans.
Integration: Automatic mail sending tools are also integrated. MailChimp is integrated with Mandrel, but while the tools are separate, Stevie is solved all at once.
3. GetResponse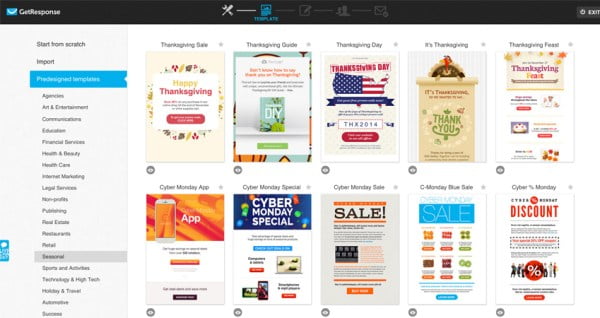 GetResponse provides over 500 landing page templates, so you can easily create effective designs. It is somewhat different from the domestic design feel, but it is not bad.
Some services are provided in Korean, so I think it is a suitable tool for domestic marketers who want to use overseas services. The most attractive is that you can manage bulk email campaigns, automatic mail settings, and even landing page creation. Get Response can be used free of charge for 30 days.
---
Cost: It's free for one month, but you'll have to switch to a fee next time. So, if there are only a few subscribers, I don't think I need to use it. The base is $15 per month, and it goes up to $165 based on the number of subscribers on the list.
Advantages: Bulk mail, automatic mail, and landing page creation are all possible, and there is a good customer service that allows you to ask immediately when you do not know. I think the landing page design is enough.
Integration: Solve all the inconvenience of using multiple tools. Considering the convenience of using the landing page tool separately, the price is also competitive.
---
4. Active Campaign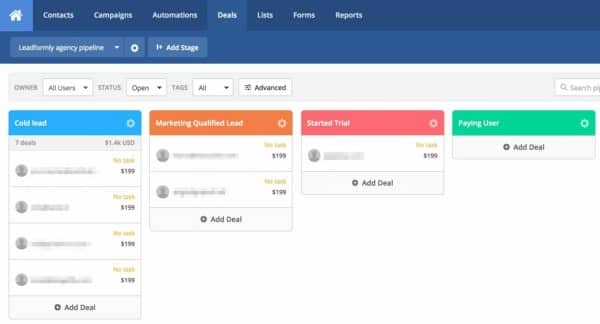 I think it is the tool that pays the most attention to the UI. Email marketing seems to be complicated, but it is not difficult to understand because it is schematically easy to see.
Also Read: Which are the Most In-demand Digital Marketing Careers?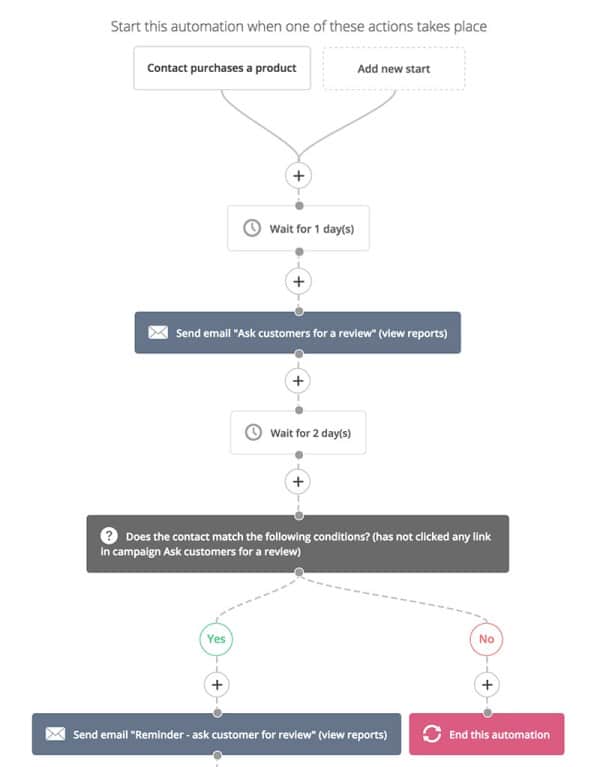 The advantage is that you can easily create marketing automation sequences. It is a function designed to automatically send when certain conditions are met, such as a decision tree, and the design is very intuitive. You can analyze and provide data on what environment customers open emails in, and create segmented email campaigns accordingly. For example, you run an email campaign by categorizing it based on detailed behavior, such as customers who haven't purchased a product but visited a product detail page.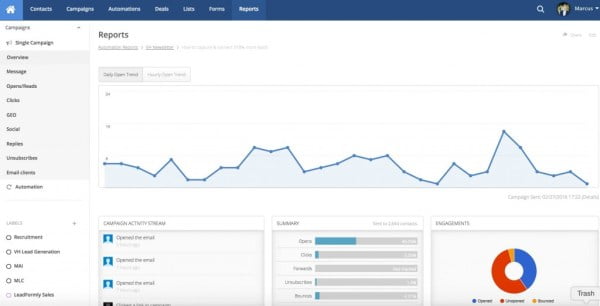 By scoring customer response rates on multiple criteria, a graph of how much your potential customers react to what conditions. Pricing starts at $9/mo for the 500-person Lite version, and you can try the 14-day free trial version.
5. ConvertKit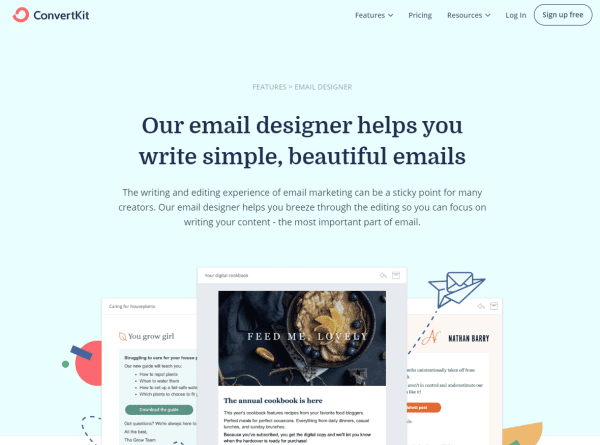 ConvertKit is said to have garnered rave reviews from overseas blogging communities as a service for professional bloggers and creators. It includes tools that make it easy for creators to create their own lists and promote their content.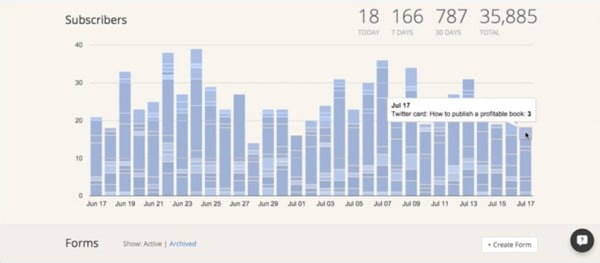 By showing new subscribers or by looking at a graph broken down by traffic source for a particular blog post, you can see that you are putting a lot of effort into data visualization.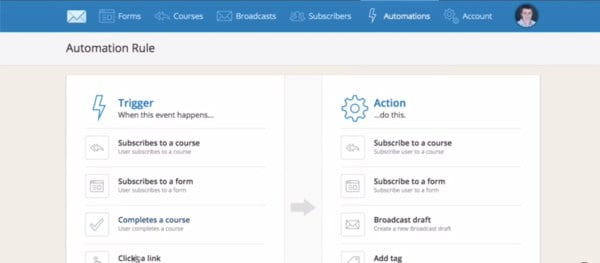 In a similar vein, style automation builders are intuitive, making it very easy to build campaigns by segment.
Aside from that, there is a dedicated section for creating content email campaigns in addition to common web forms or autoresponders. It can be a useful feature for bloggers and information marketers. However, it seems difficult to seamlessly link with domestic services.
There is no free trial, and the price is rather high as it comes with professional features. Starting at $29/mo for up to 1,000 people.
Learned email marketing tools. Although the tool is said to be easy, it takes time to create a better design and use 100% of its features. As you study step by step, you will become an expert. When you create your first campaign, you will need to edit and save the template, so it will take a little more time, but it can be a joy.