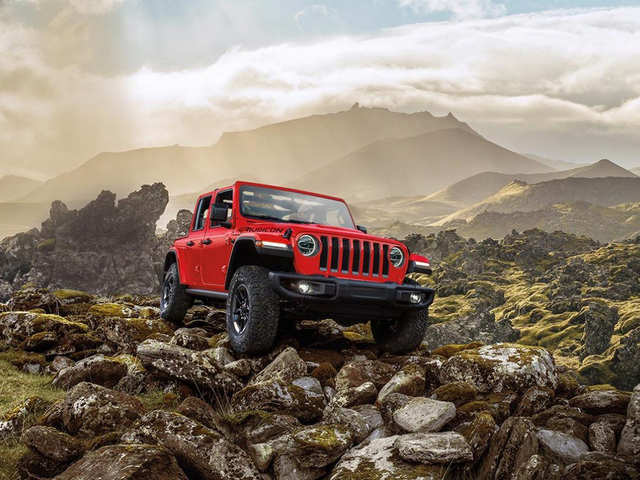 Off-road trips can be daunting and exciting at the same time. So preparation for an off-road trip is the key step for a successful hassle-free road trip. Once you have chosen the location, you should know what to carry with you? What to do if there's a glitch in the trip? How do you know which type of terrain you can tackle? Here are certain tips you need to follow to ensure a safe and fun-filled adventure.
Also Read: The Safest Cars of 2021
OFF-ROAD TRIPS ARE NOT ACTUALLY OFF-ROAD
To begin with, there is a common misconception that going for an off- road trip means that you can drive anywhere with the rugged terrain you wish to. To be clear, you should not do that. Does not matter if you have a strong four-wheeler with you. Even the strongest jeeps will not be able to tackle logs, pits, boulders, trees that surround trails. So choose your location practically.
WHAT KIND OF TERRAIN WILL YOU BE ABLE TO TACKLE
Sitting in the traffic or driving in the city will not prepare you for off-road trips. Driving off-road requires a separate skill set because one needs to exercise perfect control of the vehicle in a wide variety of constantly changing tricky directions. The best way to develop the necessary driving skills is to get trained at the annual overland rally or expo in your closest region and practice them in cheap and older jeeps.
PREPARE YOURSELF
Want to make an off-road trip? Well, just a map isn't going to resolve the difficulties that might be involved. A trail that was easy in the past week can become difficult or impossible the next week due to the constantly changing weather. Use your common sense to prioritize your safety while examining the trail before you. Always walk the trail before making your truck follow the trail; if the obstacle makes you doubt your ability to cross it, either find your way around it or take a U-turn. There's nothing intelligent in losing your life or truck to fulfill your thrill.
PREPARE THE VEHICLE
The vehicle is undoubtedly the key important factor for an off-road trip. Not only do you need to check its maintenance but also be prepared to fix it if something doesn't work. The basic checklist for a proper off-road jeep wrangler should  include
Good tire condition
Proper tire air pressure
Sufficient battery power and fuel
Powerful jeep led headlights such as light bars and floodlights because visibility is one of the most important factors when it comes to outdoor adventures
Proper condition suspension system such as the ball joints, shocks, wheel bearings, and tie rod ends.
Sufficient amount of engine oil, transmission oil, brake fluid, and radiator coolant level.
Modify your vehicle with the following:
Off-road tires are usually more expensive than the regular tires but it is the most basic upgrade you need to make on your jeep because these offer deeper treads and excellent traction tao withstand different off-roading conditions
Fender flares to prevent mud and rocks from getting in the wheel well of the jeep
Lift kits to give you an added ground clearance increased wheel well clearance, and added space between the wheel axles.
Rock sliders to protect the side and sills of the vehicle from rocks, logs, and other heavy obstacles encountered on the trail.
Also Read: Top Mistakes to Avoid When Getting a Car Insurance
CHOOSING THE RIGHT COMPANY
Needless to say that if there is a company required for off road trips, the person has to be an adventure freak. But it will be immensely beneficial if one can have a company of friends who are equally aware of the changing road and weather conditions and the whereabouts of the vehicle. It adds to the confidence and peace of mind and the preparedness for emergencies.
HOW TO FIND TRAILS AND CAMPSITES
While planning an off-road trip the idea should always be to build it in an area which has the right amount of views, beaches, challenge, hot springs that will make it all worthwhile. You can prepare it by asking friends and relatives who are more experienced in this arena, or by spending some time flying through Google earth. Then find out topographic maps to calculate the rough mileage estimates for calculation of the fuel range, dirt roads, and trails. Next, you should find as much information about those trails and roads online and in Google Streetview or some Google Earth geotagged photos, but nothing replaces the first-person reports from experienced people.
These were some of the basics that you must think about before indulging yourself in an off-road trip.