A new year means a new line of makes and models. Auto manufacturers are unveiling their latest creations for 2021 with a clear emphasis on safety. Drivers are always looking for vehicles that will keep them safe from various hazards on the road, from everyday traffic accidents to coming to a stop in the snow. These safety features aren't just about reducing the number of fatalities. They are also designed to protect the car itself so it will last the test of time. To help ensure your car will stand the test of time, you'll want to conduct basic vehicle maintenance and make sure everything is operating properly, even if you bought your car recently.
If you're in the market for a new car, here are the safest makes and models for 2021:
2021 Audi Q8
Audi has been doubling down on the latest safety technology for years, and their 2021 Q8 is no exception. It comes with all the airbags you could hope for, including front, side and overhead bags for all types of collisions. The ABS system is perfect for driving in harsh conditions. The car will brake automatically if it senses the tires stop rotating under extreme braking.
If you're worried about someone hot-wiring your car, fear no more. The Q8 comes with a special locking system so that the ignition will be disabled if someone tries to unlock the car without the original manufacturer's key.
During a collision, the seatbelts will tighten automatically around the driver and passenger to keep everyone in their seats where they belong.
2021 Volvo XC40
The new model from Volvo gets a 5-star rating from the National Highway Traffic Safety Administration (NHTSA). It has many of the same features listed above for more peace of mind behind the wheel. The anti-whiplash head restraints stand out. They are designed to protect against rear-end collisions that can lead to neck and head injuries. The restraints automatically cradle the head during a crash to prevent whiplash.
The ABS and driveline traction control systems will help drivers make it through unruly driving conditions. If one tire loses traction and starts spinning without going anywhere, the traction system will reduce torque and apply brake friction to the tires with less traction to help get the car moving again.
The front and rear fog driving lights help drivers see farther down the road when faced with limited visibility, such as dense fog, rain or snowstorm. These lights project illumination in front of the vehicle for a safer driving experience.
Having heated side mirrors will also come in handy during the winter. They will keep the snow and ice at bay to improve visibility. No one likes having to scrape off their mirrors when it's below freezing outside. Volvo is making winter driving as convenient as possible.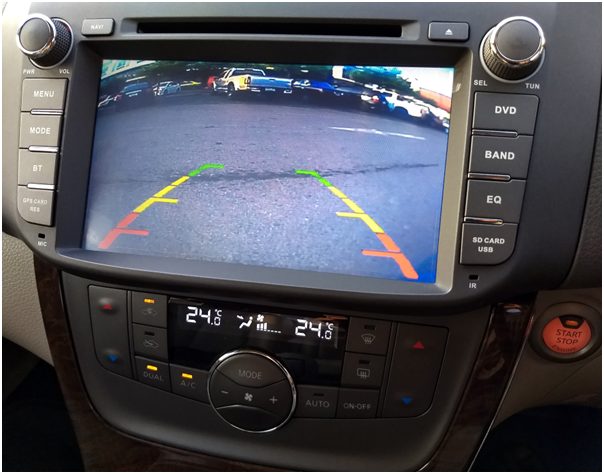 2021 Honda CR-V
If you're looking for a safer SUV, the new Honda CR-V will have your back. In addition to receiving a 5-star rating from the NHTSA, it was also chosen as a Top Safety Pick by the Insurance Institute for Highway Safety (IIHS). It's not designed for speed, so don't expect to go from zero to 60 in just a few seconds. Instead, the car comes with refined steering and strong brakes in order to come to a stop on time.
The CR-V has one of the best ABS systems on the market. The car will automatically brake if the tires lose traction or start spinning without moving. It has impressive braking stats for its size, coming in at a distance of 173 ft. when going from 70 to 0 mph.
The built-in lane departure warnings and lane-keeping assistance program will keep you on track. It's a great choice for those who are used to driving on crowded multi-lane highways.
If you are nervous about traveling in the snow or battling slick conditions, this is the SUV for you. It also comes with additional storage space for keeping all your safety and recreational gear organized.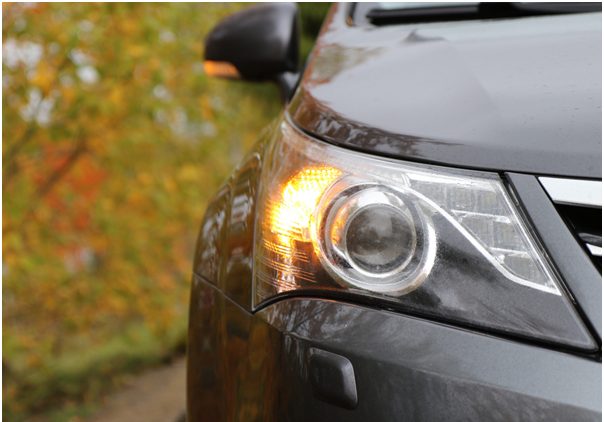 2021 Mazda CX-30
Another stellar SUV to add to your 2021 wish list, the Mazda CX-30 is turning heads everywhere it goes. It comes with all the latest safety features you'd expect to find on this list, including an array of all-star airbags, including those for the front, rear and side for more protection.
The daytime running headlights tend to be increasingly popular with drivers. Visibility can be limited during the daytime, especially during the winter. The lights will come on and off automatically, so you don't have to feel bad about turning your lights on in the middle of the day.
This SUV is much more compact than the Honda CR-V with a more dynamic driving experience. It's fast, nimble and easy to handle–a great choice for inner-city drivers who have trouble getting in and out of tight spots.
Just like many of the candidates on this list, it received a 5-star rating from the NHTSA and was named a Top-Safety Pick by the IIHS. It takes a few extra feet to brake when coming down from 70 mph compared to the CR-V, but it still ranks as one of the safest SUVs on the market. In addition to the traditional ABS system, the CX-30 comes with pedestrian detection for a safer trip around town.
These vehicles come with features that are designed to protect the outside of the car. But many drivers fail to apply the same kinds of safeguards to the interior. For a better driving experience, consider using a series of seat covers to protect the upholstery. With a strong layer of canvas, you won't have to worry about spills and stains ruining your ride. Just slip the cover in the wash and your seats will be as good as new.
Use rubber floor mats to protect the carpet inside your new ride as well. One mistake can lead to nasty spills and stains, strong odors, mold, mildew and even electrical damage. If you're going to invest in a new model, do your best to protect it from everyday wear and tear.
Invest in one of these stunning makes and models today to give yourself more peace of mind on the road.